Dearest Mother
January 23, 2018
Dearest Mother,                                                                                                                 3-29-2010
    Grief counselor suggested that your grandkids pretend they are writing letters to you in order to cope; worth a shot for me too, huh a? It's been a month since you left us, all of the things left unsaid still haunt me. How I wish our last words were more pleasant. How I wish I had told you how grateful I am for everything you have done for me and our family over the years, all the hardships you faced for us, the many hours you worked at that awful diner to keep food on the table for us, how every mistake we made you turned it into life lessons I still remember to this day. I miss you more than words can explain but, am incredibly grateful that you are at peace now, and grateful for the many legacies you have left behind, not just physical, but the mental ones as well.
                                               -Always your Little Girl.
-Dearest Mother,                                                                                                                4-27-2010
    Hello, again Ma. Been awhile since I've written to you. Got the whole family together yesterday to scatter your ashes in the ocean like you always said you wanted. What a bittersweet experience it was, sad in its nature, but everyone had a good time reminiscing and recalling their favorite memories with you, sharing them aloud. We laughed through our tears at all the silly inside jokes you had with everyone. You always loved to be the comedian of the bunch. Remember how you told us stories about traveling across the country with the goal of visiting all fifty states? I do, vividly. They always sparked a sense of exploration in me. I recall there was one state you never got the chance to visit. Alaska. It just happens that your granddaughter Zoe is taking a group trip up there for school soon. We saved some of your ashes for her to take with her to Alaska.
                                                 -Always your Little Girl.
-Dearest Mother,                                                                                                                5-15-2010
Ma! I just got word that Zoe made it to Alaska. While on a hike in the beautiful Tongass National forest she told us, she scattered the remains of your ashes all around. You did it Ma! You achieved your goal: all fifty states! Such a wonderful feeling knowing she made your travel goal come true. It's May now, spring has sprung as you always said, though it's toward the end of spring now. I'm keeping your beautiful rose garden alive. I know you would have wanted someone to keep it going, makes me feel closer to you. I wish you were here to see them in full bloom; it's gorgeous.
                                               -Always your Little Girl.
-Dearest Mother,                                                                                                                  7-4-2010
    Fourth of July is today. This is the first year you won't be here, decked out in red, white and blue and over-the-top American flags to make us all laugh. We are still holding our family get-together in the park as usual but on a smaller scale. Hard to tell who all is here. Hot dogs, burgers, of course, and veggies too for my sister and her vegan daughter, along with all the classic comfort food. I think we have more food than people here, like that's anything new for our gatherings, right Ma? Better get back to the group now.
                                                    -Always your Little Girl.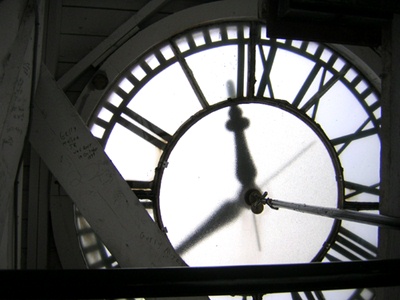 © Tatyana Z., Norwood, MA