Memories of a humble lifetime
January 22, 2018
1st of June, 1980

Dear Raz,

Just today, our baby girl was born. I know I can't send this letter to you yet because you're probably still tied up at customs (or they made up another excuse to hold you back).

Enough of that, I'm not going to waste my words and get angry about something we no longer control.
I just want you to know, our little girl is beautiful. She has your mother's big brown eyes filled with curiosity and innocence, and she's got a charming little smile that makes you want to squeeze her cheeks so hard. I'll send you a picture of her soon once I know where you are, but know that she will live the life we only dreamed for ourselves. I can only hope that this country is as gentle to her as I aim to be for the rest of my life. She deserves at least that much.

A baby born out of struggle, imagine that.
Missing you,
Gayatri
13th of December, 1985

My dear Raz,

Watching Isabelle grow in front of my eyes feels so surreal. She's still getting the hang of reading and writing, but I see the way her eyes shine when I tell her the stories of magic, love, sacrifice, family and god knows what else. She's making quite a few friends at school, and she never stops raving about them. Christmas is just around the corner and the the block is full of cheer and goodwill. Even the hateful old lady who lives across us and yells "Go back where you came from!" has stayed quiet for some time.
Love you and miss you,
Gayatri
June 1st, 1995

Dear Nettie,

Hi, I'm your sister, Isabelle. I've never written to you before, because mama always said "give it time Belle, you'll know when you should talk to her". I only know of you through photos and memories. You've never written to me, and I think it's because you wanted me to do it first. I get that. So, here is me in a few words.
My name is Isabelle Mendoza. Mama calls me 'Belle' or 'Izzy'. I have two best friends, who I love and tell almost everything; their names are Alicia and Shayara. I am a sophomore in high school. I love to write, and I dream of giving others that feeling of getting lost in a story. The one thing I love more than writing is reading. When I read I forget about all my responsibilities (which is not healthy, so I try to read to when I'm free). I'm quite an introvert. My wardrobe is a mix of the primary colours and black. I want to cut my hair to my shoulder (one day) but I always talk myself out of it. I bite my nails. I always think about what it would be like to have to other half of my family in the same country as me.

Here's to hoping we talk so much that the border becomes no more than just a few miles of land.
Yours truly,
Isabelle

October 31st, 2009

Dear Nettie,

Yes, yes. I know, "Why do you keep sending me letters when you can text me anytime?!".

Well, dear sister, I am a hopeless romantic. That means I find it so much more enjoyable to know that instead of answering to a digital message, you'll receive something handwritten by me. (You are just adorable when you react to my letters, how could I deprive myself of that?!)

Anyways, I hope you're reading that book I suggested to you the other day. I just finished it and I am utterly caught up in the rush that I get when I finish submerging myself into another character's life. I've been wandering around the house quietly just to cope with the shift of environment. Does that make sense? I got so involved in this character's world that its taking me time to ground myself in mine. Ah, I've done it again. You never fail to point out that I go off into a tangent about books every time I write to you.

Also, happy Halloween! I'll be handing out candy to cute little children tonight and I couldn't be more excited!
Your book obsessed sister,
Isabelle
January 21st, 2010

Hello Nett,

One of my best friends in the entire world turns 30 today. That is so crazy. I remember being 15 and sending you my first ever super awkward letter (What was I thinking with those short sentences? Full stops everywhere! Preposterous!) and now I'm 29, living in a city that I always wanted to, doing a job I love, and talking to you everyday.

Sounds really simple when I put it in a sentence like that, but it means so much to me. Like, doing great and notable things in life is nice and all, but it's also okay to be a bystander for things. It's okay to step back and let the world carry on with its discovering, inventing, fighting and whatever else. After everything that's happened in our family's lives, we deserve to create a content bubble for ourselves. You are one of the few parts of my bubble. Thank you for that. I love you, call me later.
With loads of love,
Belle

February 6th, 2015

Nettie,

I have't sent you one of these since Christmas last year! Work has been so crazy, which you know because of my insistent complaints about getting no sleep. But, it's for the sake of art, so I will carry on. Although the letters I send you usually don't always have a point, this one is a really special one.

The crazy work project I've been doing lately? It's editing a book. Not just any book, my own book! (that is so weird to say but I LOVE IT)

I got a possible yes from thus publishing house in January and they got back to me and said they would love to let me put my story out there. I've been dreaming of this opportunity for such a long time and now that it's here I feel so overwhelmed with emotion that I have no idea how to react.
Your sister's going to be an author! I am so grateful I get to share my words. We would've made mama proud.
Love,
Isabelle
March 27th, 2017

Dear Nettie,

A little girl came up to me with my book in hand and proceeded to thank me for writing about two cultures colliding. (she, too, was Indian-Mexican) She said other books never made her feel so good about coming from two opposite parts of the world, and then she gave me a tight hug. It was like I was in one of my dreams from when I was 16 years old.

When I decided to write the story of us, I don't think I realised the impact it would make on people with similar experiences. The conversations that our family's story getting published have started is just unbelievable! I would have never though 15 years ago that a book about a family affected by deportation would be mainstream. I'm so grateful that my life could be defined by this book, even after I'm gone. I know there will always be people who are oppressed, and my aim was always to give a voice to the unheard. Now that I've done that, I'll continue to take part in this global conversation. The world is changing, Nettie. Our stories are being heard, and maybe one day, families won't have have to go through the grief that our parents faced. Even if it's not happening any time soon, I must keep hoping. For the sake of art. For family.
Love you,
Isabelle
July 28th, 2050

Dear Nettie (for the last time),

Two days ago, you left. It's hard to believe because the age difference between the both of us never set in in my head. All I have now are memories of you, your belongings, and the bouquet of flowers you got me last week. It's strange to be writing and knowing that there won't be receiving it. I am writing this one last time to give a proper goodbye.

I remember the first time I hugged you when you landed here after 10 years of being outside the country. I remember your continuous words of support whenever I hit a writer's block with the various projects I take on, and how excited you were when I came with you to Mexico for the first time, or how determined you were to educate the law makers of this country. Countless more memories will live in in my heart until the end of time. Throughout my life, you have been my journal. Thank you for saving all these letters, and thank you for always listening. You are still the best part of my bubble.
Missing you,
Isabelle Mendoza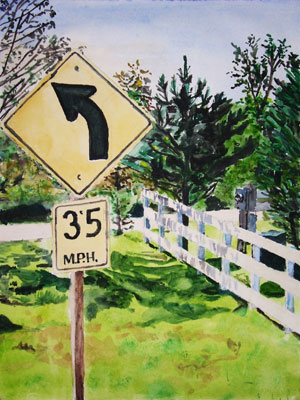 © Tim K., La Crosse, WI