Shoes
January 18, 2018
Shoes… we wear them everywhere we go but don't realize what they have seen.

Even though my shoes are breaking badly at the seams, nothing can compare to what my shoes have seen. Through rain, sleet, and snow, my shoes show resilience against everything. They smell the burning rubber at race tracks, see the soccer ball go into the net and feel the harsh pounding like a hammer.

New shoes open up new opportunities, new chapters and new journeys. This is why we are like kids on christmas morning when we buy new shoes. We envision all the new things we can do. I am ready to attack the day when I feel my foot fit perfectly in my new shoes.
Shoes… they see everything.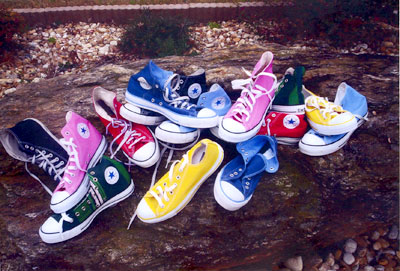 © Leandra L., Stockbridge, GA