Best Worst Day
January 10, 2018
I almost barfed when I saw my work schedule. I cannot believe my boss had the audacity to schedule me on my birthday. My eighteenth birthday! That's a big deal! I had an entire party planned that could very well have been the best say of my life. Not to mention I requested off months in advance for this. Flustered, I frantically grabbed my phone to text my boss about this inexcusable miscommunication. 
Me: Hey Paul. I just wanted to let you know that I requested off for Saturday, but I noticed I was scheduled. Is there anything that can be done to fix it?
Paul (Boss): Sorry, but not all requests can be taken. Either find someone to take your shift or come in to work on the days you're scheduled. 
When I got that response I could literally feel steam seeping out of my ears with rage. This was probably the worst thing that could happen the day before my birthday. But I wasn't gonna let this affect my day. I had to get innovative. I picked up my phone once again to text every single one of my coworkers to see if my shift could be taken. Just my luck. Not a single person could. It began to get late, so I just put my phone down and hoped that I would dream up some sort of plan. 
The next morning I arose feeling happy with life, but was reminded of my stress when I picked up my phone. Oh yeah, Happy Birthday to me. I looked outside in my backyard through the window to see everything set up for my party. The pool was freshly clean with brand new floaties swimming about. A smoothie bar was set up, organized games all spread out in the yard, we even got a DJ. I scoffed at the thought of my lame boss. I wasn't missing this party for the world. I waltzed over to my night stand to pick up my phone and texted my boss.
Me: Hey, I'm feeling pretty sick today. Got some sort of stomach bug. I won't be able to come in.
Setting my phone down, I felt confident and powerful. Checking the time, I realized I had slept in until noon. "Oh my god!" I thought, "My friends are gonna be here any minute!" I quickly got my swimsuit on and rushed downstairs to greet my guests and get the party started. 
Needless to say, that was the best night of my life. Calling in sick was genius! Laying in bed I happily scrolled through Instagram looking at the pictures everyone posted from my party. I double tapped away on my screen. Like, like, like. Suddenly, I got a message from my boss. Wow, how kind of him to reply about my "illness". I opened up the message and saw it was a screenshot of a photo of my friends and I from my party. My heart started pounding as I saw the three dots in the corner of the screen appear to indicate he was typing. The dots disappeared and a message was revealed.
Paul (My Boss): You're fired.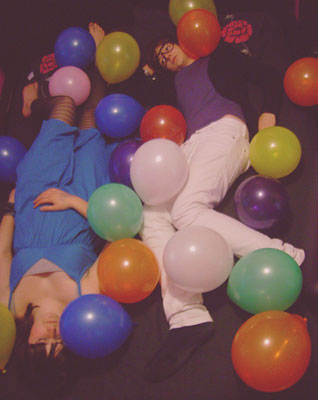 © Jess B., Nottingham, United Kingdom