depression
December 20, 2017
Riley, a sixteen year old high school girl with strawberry blonde hair has extreme depression. She is a fit soccer player that loves to write about her feelings. She hates school and lives with her aunt and uncle because her parents died in a car accident two years ago. Her best friend is a seventeen year old football player. His name is William. He enjoys singing and lives with his dad. He is very good at math and he is lanky with glasses.
William and Riley have been best friends since the seventh grade. They have only become closer friends over the years. The only person she has ever felt comfortable around is William. She only ever shares her feelings with him. They have known each other for so long that they both have no secrets with each other.
One day, Riley's depression had become so bad that she went missing. William found her in her bedroom a few hours later. She was laying on the floor and appeared to be dead. William tried to wake her up but she wouldn't. He immediately called 911 and she was taken to the hospital. Her aunt and uncle heard the news while they were at work and immediately rushed over to the hospital.
William had found a medicine bottle beside Riley's bed. The bottle was completely empty and it was right beside where she had been lying on the floor. It appeared that she had taken the whole bottle at one time. Her aunt and uncle were in a panic. They believed that they had just lost their niece. Riley's aunt and uncle had no idea about the depression because she never told anyone anything unless it was William.
William was the only person that could cheer Riley up. They did everything together. He had been gone for a week on a mission trip so Riley kept all of her feelings in for a whole week. She had gotten to the point where all she wanted to do was die. In her mind, dying seemed more peaceful than living.
The doctors eventually got Riley back to herself, but her aunt and uncle were still shocked that this had even happened. When she woke up, William and Riley's aunt and uncle were all in the hospital room with her. She was at first, disappointed that she was still alive until she looked over and saw William sitting there with her.
She felt bad because she and William were best friends and if she would have died, he would've lost his very best friend. He walked over to her and gave her a huge hug and explained to her how much she meant to him. She had then realized that life was worth so much more than she had thought. She took life for granted and wanted to change the way she had been living.
When she finally had gotten out of the hospital, she and William came up with an idea. They decided to make a presentation about the both of them. They wanted to show others what they had both been through and talk about the life lessons that they had learned. They want to explain to others how important life truly is.
They decided to travel all over to tell their story to others and to encourage others who are struggling to not give up. They talk about how much life means and what mistakes they have made in the past. Many schools try to get them to come, but sometimes so many other places have already scheduled.
They now both speak to others as a new job. They get to inspire and help others going through the same thing. They remind others to never give up on themselves. They explain their long journey and how important it is to learn to love yourself. They also explain that everyone will have trials in their life, but you have to make the best of every situation, good or bad!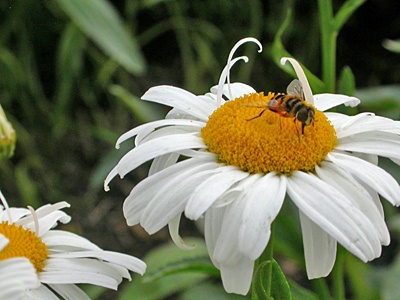 © Erica D., Dresden, OH