Caked
December 20, 2017
Looking at the glass, I see the slope of my nose- I think about how it mirrors a ski-slope. It's curvature seems to stretch all over my face, trying to break free of my cakey make-up.

And I think back to that one thing Mrs. Smith said in class one time, about how no amount of icing can help if the cake isn't good. This bittersweet icing that plagues my face can never hide what's underneath. Someone will bite right down into the rotten center.

I don't know who I am. Am I this girl, pressing my palms down onto the ivory sink with those veins pulsing in my arms? I certainly don't want to be.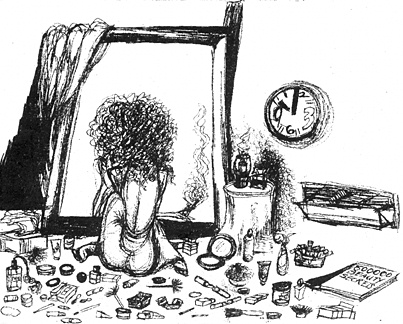 © Asha M., Philadelphia, PA