If I were Mayor
November 30, 2017
Living your life to the fullest
As the newly elected mayor of the great city of Milwaukee, Wisconsin, my goals are not complicated. I have three goals, and each derived from our unalienable rights bestowed upon us by the founding fathers of this nation: life, liberty, and the pursuit of happiness.
As your newly elected mayor, I want every citizen in this city to live to their highest potential to achieve these rights. I believe I can do this through three specific goals which I will now outline.
Goal #1: Improving the Public Educational System.
    It's no secret that the Milwaukee Public School system is failing the children of this generation.  The children in this city are eager to learn, and the system is setting them up for failure. I believe that to fix this problem; we need to take a look at the structure and try to single out the parts that aren't working for these kids. Then, we can look at the systems that have shown to be successful in the past, and implement them into the MPS system.
Goal #2: Improving County Parks to bring the Community together.
    You come to Milwaukee, travel through fascinating Marquette interchange. You look towards the Summerfest ground's endless stages and reminisce about the times you enjoyed with your friends at the countless festivals hosted there. The day is bright, and the wings on the art museum seem to be flying over the great lake. These are the landmarks I want to build my community around.
Goal #3: Improving Relations between the Police and the people.
    In the past few years, we have seen that the relationship between citizens of cities across the country and their police department are getting worse. Specifically in Milwaukee, with cases such as Dontre Hamilton, many people lost trust and disapproved of the actions of many police officers in the Milwaukee Police Department. My goal while I'm in office is to bring the citizens and the police department together to make our city safe again. At the end of 2016, Milwaukee had the 10th highest murder rate in the country. And now, the murder rate is the highest since 1993. I think for people to live their life to the fullest, to fulfill the dream of Life, Liberty, and The Pursuit of Happiness, we need to make this city safe. We need Mothers to feel safe letting their six-year-old boy play on the streets without being brutally murdered. Unlike the poor child Justin Evans Jr., who on July 22, 2017, was shot and dumped in an alley. We need to improve relations to prevent cold-blooded murders such as this.
In conclusion, I am happy to be your mayor, and I will take great responsibility to make the city of Milwaukee a wonderful place to live in by Improving the Public Schools System, Community Areas, and relations between the Milwaukee Police department and the citizens.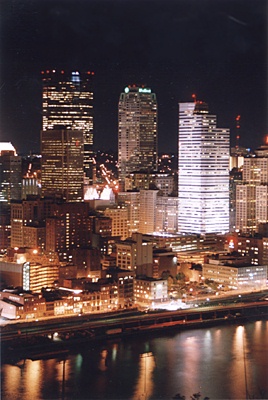 © Dena G., Pittsburgh, PA