His Justification
November 10, 2017
He needed it. He needed it desperately. It was his only hope, his only chance of survival now. It felt wrong, but he was starving. He'd had nothing to eat for two days now, and he was craving for just a morsel of food. He hadn't stolen then, but they hadn't believed him at that time and kicked him out. And now he had no choice, he had to do what they believed he'd already done.
He remembered when he'd first been kicked out, two men had come to him, offered him food and shelter for doing their nefarious job. But he hadn't been so desperate then. He was now. He walked down the desolated alley, cap covering his face, just in case. Walking into the shabby hovel, he whispered hoarsely, "I'll do it."
Two days later, he was fed and well slept. But he was pressurized, he was anxious, and he was guilty, though he hadn't even done anything yet. He wanted to just turn around and run away from all of this, but his desperation for a home and his fear of the men, who would kill him without any hesitation if he disappointed them, kept him there. He was in too deep. Taking a deep breath, he walked into the house.

Breaking in hadn't been hard. The neighborhood was quiet at this hour of the night and the owners were asleep. He walked upstairs, as instructed, and let himself into the room. He stopped in front of the safe and reflected on what he was doing. Did he really want to this? The last time his "fellow" thieves had tried to steal from this house, they'd been caught, making it too dangerous for them to try it again. But there was money in there. Lots of it. And he'd get a good share if he could take it now. It'll start him of again, he'll disappear from here. He'll start a new life, as new identity. And as he recalled the horrifying, merciless way he'd been kicked out, his heart grew stone cold. He hadn't deserved all of this. Who cared about what they think now? It was the society which had led him to do this. It will be the society which will pay. And with these disturbing, yet reassuring thoughts, he got to work.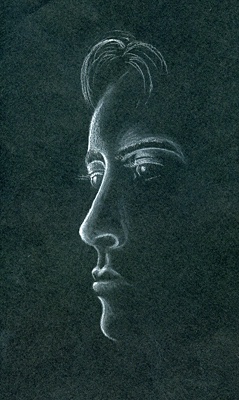 © Carlos S., Glendale, AZ