Finally
November 17, 2017
Do you know where downtown New York is? And that apartment building on Main Street? Well on the 6th floor of that building, is where I live with my parents and siblings. Apartment 8A is the exact room we live in.  I am the only girl, besides my mom, in my family. Plus, I am the youngest in 7 kids.  The kid order goes: Henry, Sam, Charlie, Alex, Matt, Jake, and me. 
After I was born my mom and dad crammed the boys into 2 rooms, (out of our 4 bedroom apartment.) I got one, my parents got one and the 3 older and 3 younger boys got one. I've always been grateful that I don't have to share my room!
I need to introduce myself . . . , so my name is Lizzy. I have bright blue eyes, and I (surprisingly) have blonde hair. Sam and Alex have red hair like our Mom. The rest of the boys, have brown hair like Dad. I am in 7th grade.  My oldest Brother, Henry, is a senior in high school. Sam is a junior. Charlie is a sophomore. Alex is a freshman. And Matt and Jake are in 8th grade. Oh, by the way, Matt and Jake are twins.
Anyway, you would think growing up with 6 older brothers would make me very competitive and not into girl things. But when my parents found out they were having a girl, they bought all new toys, blankets, and girl things. So I am just another girl in the neighborhood.
Let me make it clear as a bottle, I HAVE NEVER WON ANYTHING BEFORE!! My brothers have won many things and they have tons of stuff in their trophy shelfs. But me? No, nada, zero, NONE! My shelf is completely empty!  All I really want is one single thing in there. 
~
The next day at school, I looked at the bulletin board for activities that would win me a trophy.  I never knew that there were so many activities at my school! Spelling Bee, Volunteers spots., writing club, and so many more! I sign up for the baking, Arts-n-crafts, and running contests.  There are more activities, but I think one, or all, could win me a trophy, since those are things I believe I'm skilled in.
There were a couple of girls behind me, waiting for me to be done.  And when I turned around to see Kathleen, Natty, Chalcy, Lexi, and Reece.  Kathleen and Natty are my friends. But Chalcy, and Lexi are the "popular" kids at our school. And they brag about everything they win. Reece is one of the sweetest people I have ever met. But we are not very close.
I eye Lexi and Chalcy with a stare that only girls know: the mean girl stare.
When they turn around and see me, Lexi gave a sour look, but Chalcey just looked away.
I walk away. I think I stood my ground, I thought to myself. I go in the bathroom, and wait till they pass. Then really quietly I go back to the bulletin board to see they signed up the the  cupcake contest.
"How could they!" I yell, whisper.
~
When I got home, after school, I took out the flyer for the cupcake baking contest (cuz that contest is this tomorrow) I took out the right measurement tools, and started work on my amazing cupcake.
"Sweets whatcha doin?" Mom asked as she came into the kitchen.
"Look at the flyer over there, I'm making a cupcake for a contest."
" Oh, ok. Do you need any help??"
" . . . YES!"
"Ok, ok, let me see. You are all good with the measurement. Just add a little vanilla . . . " Mom said. "We'll should see how it tastes." she exclaimed as she dipped her finger into the bowl. "Mmmmm delicious! You have a good chance of winning sweetheart!"
"Thanks mom!" I squeaked excitedly. "For the size I think we should make one big one!"
As I was pouring the mixture in the tin, Alex came up and startled me, making me pour the mixture on the counter.
"Alex!" I shouted.
"I sorry. But what's that?" Alex exclaimed.
"Don't tell anyone, but I am making a cupcake, and that on the counter is what it's made of." I explained slowly.
"I know that. BUT not tell will cost a price."

Alex is know for knowing a lot of information about other people. He won't keep a secret unless you pay him.  SO I pay him $5 buck, and he goes away.
While the cupcake was baking, Mom and I started working on the frosting.
Sam can into the kitchen and dipped his finger in the frosting, and mumbled "Mmmm. Good frosting." Then he shouted, " Hey guys mom has free frosting here!"
And with those last words, all the boys came from wherever they were and started eating the frosting.
"MOM!" I cried,
"Alright enough!" Mom shouted. "Boys! That's not for you! It is for Lizzy's contest. Leave now"
The boys scattered as quickly as they came.
"Mom, the frosting is almost gone!" I whined.
"We WILL make more, as soon as we get that cupcake out of the oven."
10 minutes later, we had one big cupcake, decorated like an ocean wave. I personally think that we could've done better, but it was late and I had to go to bed.
I got ready and was in my bed when mom came in, and whispered,  "Good night sweetie, I wish you the best of luck tomorrow."
"I have a good chance of winning, for sure Mom, Thank you.''
"You are very welcome."
"Good night Mom."
"Good night. Sweet dreams." Mom said, in a low voice, as she closed my door.
~
The next morning, at school, I walked into the gym to see rows and rows of cupcakes.  Everyone's cupcakes are so beautiful, I don't know if I have a chance. I go to the first table, sign in, get a table, and set up.  A couple judges came around and tasted a little of everyone's cupcakes.
Ten minutes later the judges called some names, including mine.  We go up to the judges table and they tell us that we are the top 6 people. (I am so close on winning something!) Then we get sent back to our tables.
Lexi whispered, "You will never have a chance, you will never win."
"You are just saying that because you are worried that I will win!" I snap right back.
Lexi looked shocked for a second, turned around and whispered something to Chalcey, then walked away laughing.
"Are you ok?" Natty asked

"Yeah I'm fine" I muttererd.
The judges tasted our cupcakes once again.
All we were waiting for was for the judges to announce the winners.
I can feel my hands shaking while I take deep breathes in and out. Everything will be alright, I tell myself. I close my eyes and see myself up there accepting my trophy. It is an amazing sight. 
The judges finally announced, "In 6th place is Kathleen R., in 5th place Natty P., in 4th place Lizzy B., In 3rd place Chalcy M., in 2nd place Lexi R., and in 1st place is Reece W."
I am mad that I didn't win, but I am really happy that Lexi didn't win either. All I got for coming 4th is a ribbon! I need to win the other contests!
Reece totally deserves it.  In third grade, for her birthday, Reece made everyone faced sized cookies. Reece did. NOT her mom, so she totally deserves it.
~
Over the weekend, for the Arts-n-Crafts contest, and  we had to make a wreaths. SO I made one of the most beautiful wreaths! I got in 4th place. Another stupid RIBBON for me!!! Bailey M. won. She not's the best at making cupcakes (she got 29th place out of 50) but she is really good at other making things.
~
The last contest is the running contest, and I really needed to win this.
Mom bought me new tennis shoes( because my old ones are falling apart. Literally. The  toes have holes and the heals are falling off.)
I have been practicing all day long. I have been running up and down the driveway, and down the block, trying to beat my record.
Jake and Henry came out and I asked Jake, " Do you want to race?"
"Sure. Get ready to get beat."
"You wish"
"The race will be up the drive and back down. Lizzy do you really want to race the "Flash" A.K.A Jake?" Henry asked.
"Get on with the race Mr. announcer." I say sarcastically.
"Ok, on your mark . . . get set . . . GO!"
Jake and I started even, then Jake speed up the touch and  the garage, I was falling behind. I needed to win. I pushed myself to go faster. And I won!! Only by a couple of seconds, but I still won!
"I can't believe I did that!" I exclaimed. "If I can beat the "Flash," then I can beat anyone!"
"Good for you," Jake snapped.
"Woh, calm down alligator." Henry added. 
~
The next morning after I got ready for the race, I went downstairs to see my family standing there. 
As dad kissed me on my head he said, " I wish you the best of the best, of the best of luck. Good get 'hem, my little duckling."
Everyone is so happy that I am doing this, except for Jake. 
In the car it wasn't as tense as I thought is was. (Between Jake and I.)
I have to sit between Charlie and Henry.  So at least no fighting happened.
We pulled up to the school and Dad stopped to let everyone out.
As we got out of the car, to go to the back of the school, Jake whispered to me, " You only won because I let you win. You really are slow, I just felt bad." The walked away
"You just said that because you lost" I yelled back angrily.
"Lizzy, he just said that because he is jealous that you won." Alex peeped.
"Yeah he's just  a big alligator." Matt added.
"You'll do fine," Charlie said, "as long as you win."

They called the 7th grade girls to the starting line.  All I thought about was beginning weight less and cheetah like.
The announcer yelled, " Ready . . . set . . . GO!" 
And with that I was off. I felt like the fastest thing in the world. But I started to slow down I could see the other girls on the sides of me. I was so close. So I pushed myself as much could. The race came to end, and I feel like I lost. I just can't wait to see who won. 
I sat down with disappointment.  I just knew that I didn't win. All I wanted to do was disappear.
On the big speaker, they announced, " In 5th place . . . Justice L., in 4th place Layla W., in 3rd place . . . Rebecca A., 2nd place . . . Lizzy B., I'm sorry in 2nd place is Meghan I., and in 1st place is Lizzy B."
OMG I won! My family rushed on the track to hug me. My first trophy!  And it really big!
"I did it! I did it!" I screamed with excitement!
"I am so happy for you sweetie!" Mom yelled.
~
At home, I put my trophy on my shelf. I turn around to see Jake standing there.
"I am sorry that I said that back there, I just thought no one could of beat me." he said.
"Yeah, Jake I beat you," I joked. "And what you said only pushed me to win."
"Well i'm glad you won, now you have something on your shelf."  Jake said. As we walked into the family room
I blurted, "Yeah finally."
The end.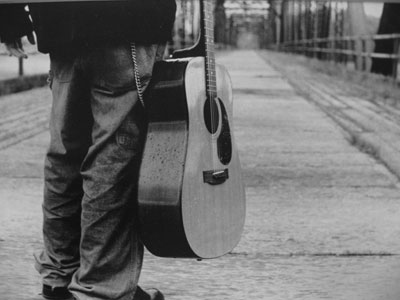 © Bailey M., Eagan, MN