A Life in Medical School
November 17, 2017
" Hey Zara", murmured Priyanka, "How was your first day at Medical School"? exclaimed Zara."
"It was so awful and horrible, sis", cried Priyanka.
On that day when Priyanka started Medical school, she was really worried that she might do something wrong to find the cure for cancer. Priyanka went to class and sat down at her desk next to another strange Medical School student. The teacher, Mrs.Blue, was interested in what we were going to do to help find a cure for any disease that could be deadly. Suddenly, the whole class took notes about their disease so all the students know what to do. Priyanka worried and worried so much that she was going to get sick and wasn't feeling so great about doing this assignment.
Her teacher went up to her and asked, " Priyanka dear, is everything okay with this assignment"?.
"Yes, Mrs. Blue, everything is alright, muttered Priyanka.
Mrs. Blue knew something was up with Priyanka because there was something odd happening to her. After an hour, Priyanka's cell phone rang, it was her older sis Zara. She picks up her phone and started saying,
' Hey, sis what is going on in your class"?. " We are looking at a dead person, that we need to bring back alive".
Wow, Zara, that must be really stressful to do, right'? " Absolutely, Priyanka, okay I need to go the teacher is going to yell at me, Talk to u later', mentioned Zara.
Mrs. Blue came up to me and disbelieved about to find the cure for cancer.
So Mrs. Blue … I have been trying to figure out… this project because it is hard to do… could I get some help from another classmate, please?
" Well… Priyanka  I am going to ask you to focus and not call your very own sister of yours Zara' Mrs. Blue, yelling in a pleasant voice.
'I will try working hard and avoid calling my sis' Priyanka stared at the teacher.
The class was almost over and Mrs.Blue went up to the front of the class and… there was a rapid progression since all the medical students were not done especially Priyanka because she was so worried and really needed help to find the cure for Pancreatic Cancer.  She had to think really hard for an excuse, to say to Mrs. Blue. Everyone came up to Mrs.Blue except for Priyanka because she hesitated when she got up to talk with the teacher.
" Priyanka sweetheart, I will help you find that cure you wanted for Pancreatic Cancer" Mrs. Blue replied in a sweet, kind voice of hers.
" Thank You so much Mrs. Blue you are a real hero" replied Priyanka.
Mrs. Blue helped Priyanka while the rest of the class went on a break. Priyanka was not worried anymore, she has finally found the cure for Pancreatic Cancer. Mrs.Blue and her were so happy that Priyanka finished and got an A+ on the research. In conclusion, Priyanka never gave up on trying to find a cure for Pancreatic Cancer. Everyone cheered for Priyanka and made her so thankful since she was the only one to work hard and find it.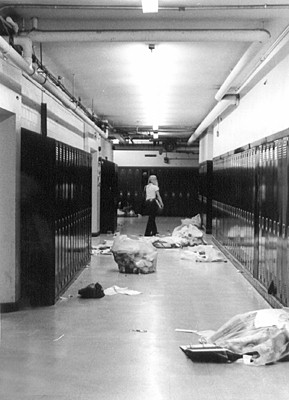 © Halsey S., Marblehead, MA