The Final Goodbye
October 25, 2017
It was a stunning Friday, I was hanging out by the pool with the fam. Lilly, my sister, was 10 years old. She was a girl with a great personality. We were just chilling by the pool enjoying the day, my dad was cooking and my mom was doing something inside.
My dad John, and my mom, Mary, met at the beach during their high school years.  They felt it was love at first sight and they they got married 2 years after that.
My dad yelled to us to tell us the food was ready.
"Alright we're going!" we both said.
I pushed Lilly into the pool and ran to the food. She got all kinds of mad and started to scream. As soon as I got there, my dad picked me up and threw me in the pool as well. My mom walked outside and she was laughing her lungs out. We weren't even paying attention to the fact that she started coughing up blood as soon as she stopped laughing.
My dad asked, "Honey are you okay?"
She didn't answer. She fell on the floor and we rushed to her side. We each grabbed one of her limbs and did our best to take her to the hospital.
As soon as we got to the hospital we were sent to a cold white room, where nobody ever wants to go to. As hours pass, we wait for news. We didn't get the news till almost midnight.
The doctor came out and called my dad over to speak to him. Whatever he was telling my dad brought him to uncontrollable tears. Lilly and I ran to him and asked him what happened to our mom. He didn't say anything. Our only reply was a room filled with silence.
Weeks later it was mom's funeral. It was all such a blur, the only thing i remembered was walking up to the casket. She looked beautiful in the gray button up shirt and the black dress pants she was wearing. My mind still couldn't comprehend that this would be the last time i would see my mother.
As they lower her down, my dad also lowered himself onto his knees, yelling at himself. Pinning himself to the casket in disbelief that he actually lost the love of his life.
From that point on, everything went downhill. As time passed my dad changed , not really caring about life. He would still work but as soon as he got  home , he went to his room and drank a 6 pack of beer every night.
At night, I walk past his room and hear him cry, I go to Lilly's room and hold her tight so she doesn't hear my dad cry. That's how life was for the next couple of weeks. We struggled to pay the bills since dad was having work and problems.
At 16, I had to get a job to help out my family but especially Lilly. I didn't want my little sister to be struggling. She was my motivation. I haven't had much of that lately .i've  been in such a depressed mood. Sad to admit, I've changed too. I can't really spend much time with anyone since I lost my mother. Just never felt the same.
My friends have asked, "What are you doing after school? Wanna hang out or go get something to eat?"
They know nothing about my home struggles. We all used to live carefree lives. Now, everyday after school, no matter how i'm feeling, i have to go to work to support my family because my dad can't seem to get the job done.
As time passes, I stopped going to school. I've gotten two jobs to help out, so I didn't have time to be going to school. Everything changed ever since mom died. Dad started working again for most of the day. When he comes home , he  grabs whatever there is to eat in the refrigerator and heads up to his room. 
One night, Lilly came into the room and looked at me, all puzzled.
" Are things ever going to get better with dad?"
" Yes, Lilly don't worry he's going to get back to his feet. It's just going to take some time for him."
A year later, We went to go visit my mom. Things started getting better over that time period, We were explaining to our mom about our lives without her.
"Hey mommy, everything different without but dad getting better. He's meet a new girl she's really nice. She has the same taste as in."
Lilly started crying but she was okay. As I soon as hugged Lilly she felt better, Dad wasn't able to make it because they called him into his new work. However, he sent flowers to her tombstone the day before we got there. Lilly wanted to go home so I sent her to wait in the car cause I needed a moment with her. Lilly took the keys and went straight to the car.
"Hey mom don't worry I'll take care of Lilly and Dad I could promise"
I kissed her tombstone and walked back to the car.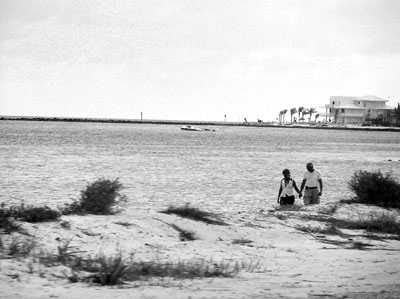 © Edgard B., Coral Springs, FL