Brooklyn Beginnings
MAG
November 7, 2017
"What the hell do you mean that was the last bus to Queens till 12 a.m.?" I shouted exasperatedly to the man behind the ticket booth. "This can't be happening," I mumbled under my breath.
It was currently 7:14 p.m. in Brooklyn, the snow was spilling out of the sky as if it had been boarded up for years, and it had no intention of stopping. It was Christmas Eve, and I was stuck here now for five hours. I was supposed to be on the bus to Queens to meet with my family for the holidays, but due to a very stupid taxi driver – I was stuck.

I whipped out my phone and shot a text to my parents explaining my dilemma before sitting myself down on a bench. It wasn't like I was in looking forward to going home; I knew the night would just consist of questions about my first couple of months college, my medical classes, and anything else they could think of that was related to school. My first ride of the day was from Columbia University, my college, to Brooklyn. And boy was it a solemn one. I had been terribly miserable at college, but how could I tell my parents that? \ How could I tell them that I didn't want to be a stupid doctor – that I wanted to be a writer instead? All they cared about was me continuing the family tradition, not my happiness. My dad was the stricter of the two, always pushing me to strive for greatness and while it had benefited me when I was younger, it was only stressing me out now. My mother on the other hand was more accepting, but she didn't speak against my father. She always took his side. Everybody on my dad's side were doctors. From his dad, to his dad's dad, and so on. It's what we were known for in my dad's hometown back in India. Although having a girl surprised him, it didn't stop him from wanting me to pick up where he left off. "Why is it so f***ing cold!" I shouted in anger while rubbing my hands together.

"Well Ms. Sunshine, maybe you should've packed some gloves." I heard an unfamiliar voice snicker. I turned my head to spot a boy around my age in an overcoat, looking at me in amusement. His black hair peeked out of his beanie and his blue eyes sparkled in the city lights.

I narrowed my eyes, "Well excuse me for not knowing I'd be stuck here for the night," I shot back before blowing warm air into my hands.

He rolled his eyes and held out a pair of gloves, "Geez, you're a sad sight." I snatched the gloves from him and quickly put them on, letting the warmth engulf my hands.

I let out a content sigh, "Thank you–" I narrowed my eyes again. Wait a minute – I don't even know you. Why're you helping me?"
He laughed and flashed me a blinding smile. "I'm making it my good deed for the day. Where you from, cutie?"

I felt heat engulf my face and quickly calmed myself down. "It's Kaira, and I was supposed to be headed back to Queens for the holidays, but now I'm stuck in Brooklyn till 12 a.m. On Christmas Eve," I sighed.

He raised an eyebrow. "You're saying this as if it's a bad thing to be in Brooklyn on Christmas Eve. I mean, come on!" he shouted. "Look all around you! There's not a single square inch that doesn't have light radiating off of it." He grinned.
I couldn't help but laugh. "Okay, I can agree with that. However, it's not much fun when you're alone."
His eyes danced mischievously and he offered his hand. "My name's Toni … and now it's kind of my duty to make sure you have a good Christmas Eve."

I put my hand in his hesitantly, "How am I supposed to know you won't kill me, or rob me, or kidna–," I was silenced by a mitten over my mouth.

"I won't. The closest I've gotten to crime is when I watch NCIS."
I laughed but my conscience and my heart battled. I knew it was dangerous; this was the city after all. However, the adventure and energy that radiated from him was too good for me to pass up. I gripped his hand and stood up. Call me stupid, but a little fun would help before a dreadful return home.
"You have until 12 a.m. to impress me."

He shot a grin back at me. "I've always loved a good challenge," he winked.

By 10:00 p.m. we had taken a tour of the city, had a small snowball fight, and almost got hit by a car. Toni and I were situated on a not-so-sturdy gondola in the middle of a lake, clutching hot chocolates in our hands. "I can't believe I let you talk me into this! You said that the lake was open!"
He pondered before responding smoothly, "Technically … a lake never closes." I decided to drop it, and laid myself back while sighing and looking up at the snowflakes and stars. Within the past three hours, I had felt more alive than I ever had before, and home seemed like hell compared to this. I spotted Toni looking at me inquisitively. "Why do I get the feeling that you're not so eager to see your family?"

"Maybe because I'm not?" I said quietly and sighed once again.
Maybe it was the serenity of the atmosphere, or the peacefulness I felt around him, but soon I began to pour my heart out. "Ever since I was a kid, I've had my future laid out for me like a path." I looked up at the stars once again. "Coming from two strict Indian parents … it's hard to carve out your own future. My dad thinks if I don't continue the doctor tradition, I'll be embarrassing the whole family." I bit the inside of my cheek. "My parents are far more concerned with what our family back in India will think, and not with what I think. They want to make sure I'm doing something that they know will get me somewhere, it's just that … that somewhere isn't where I want to go." Tears blurred my vision and I chuckled slightly. "It's not even something worth crying about. It's just all so frustrating. It's like the thought of them having to tell people back home that I'm a writer is instant shame. They don't understand that this isn't India. There are so many opportunities here … yet I'm limited to one." I felt Toni's hand pull me upright and his blue eyes cut right through my gaze.

"This is your life, Kaira, not theirs. I know it's scary to think about going against your parents' wishes when that's all you've been trying to fulfill your whole life, but it's time to do exactly that. Your career isn't a small choice. You're stuck with it your whole life. Choose something you, and not your parents, will be happy with. He might be mad at first, but your dad will realize that your happiness is far more important than a stupid tradition. " He reached into my pocket and handed me my phone. "Call them, right now," he prodded.

I looked up at him, eyes wide, "I can't just call them it's not right–"

"Kaira. It's now or never," he said sternly. I bit my lip and took my phone, purposely lingering before clicking on my mother's contact and hitting the call button. I knew he was right, and I knew I needed to finally speak up to my parents. I closed my eyes, and put the cell to my ear before taking a shaky breath.
"Hey mom … it's Kaira." I looked at Toni and continued. "We need to talk."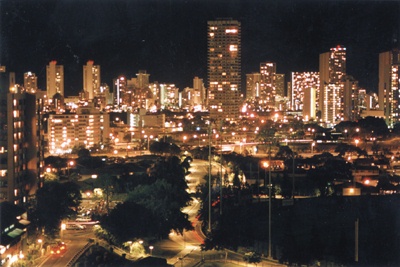 © Chris H., Honoka