The Shampoo
October 24, 2017
Another one of my teacher's seemingly impossible projects landed itself in my path of the dreaded Public Speaking class. The assignment required me to pick a partner and make a parody commercial for any product of our choice. Immediately, my shoulders slumped and the corners of my mouth dropped just the smallest bit because I knew that it meant that words were going to have to be written and writing was definitely not one of my favorite things to do. It also meant that I would have to perform the two minute commercial in front of everyone which I didn't want to do either. My teacher showed us an example that was simple but funny, so when she sent us off to start working I thought it wouldn't be too hard. I had never been more wrong.

Chloe, the only person I knew before coming to the class, paired up with me and started brainstorming. Writing the script was a lot harder than I expected because we couldn't even decide what to write about until Chloe made the final decision for our parody to be on shampoo by Dove. Our script started out really boring do altered sentences bit by bit to make the shampoo ridiculously bad so our audience would laugh. Then we practiced, and practiced, and practiced, and practiced until we could perform it with all of the props appearing at the right time.
The hardest line for me was the disclaimer line that I had to say super fast and read, "Warning: side effects may include loss of brain cells, depression, hair loss, thinning of hair, bald spots, or early signs of grey hairs!" In the beginning, I tried saying it as fast as I could, but my mouth wouldn't let me say them that fast so they came out in a string of nonsense that sounded a lot more like, "Warning: siderjejvjsidiwofitugjfksosiefodo eh bleh." I tried again but the sounds never made words, so I tried again speaking more slowly, and it worked. Then I said it a little faster and kept speeding up until I could say the whole line without getting tongue tied. Finally, we performed the commercial to the class and when it came to my last line I said it perfectly. My face broke into a smile and for the first time, I thought that public speaking might not me so bad after all.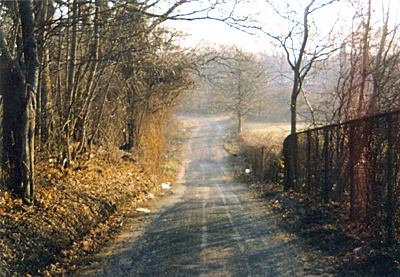 © Cameron C., Milford, CT