Human Monsters
October 23, 2017
Screams after scream, it's from my parents' room. So loud that you can hear it from the other side of the house. They are fighting over each other, trying to make themselves the strongest, the better, better than the other. Not even giving me a chance to talk, I was helpless.
Everyone says that they have a perfect family, full of happiness. Though I knew that's not true. Every year, my parents will start with the same problem, end with the same ending. Starting from I was little,about six, I had a pretty different dream than other kids in my age. I'd dream of leaving my house forever, so I wouldn't have to hear arguments anymore. Starting from this year though, things got a lot harder for me. Usually my sister would be with me whenever our parents start fighting, but this year, she went to college. As soon as she hug me right before the car leaves, I knew I couldn't face it without her, I knew I would be alone, but what could I do? She is the person that I love the most in this world, more than my parents. I'm proud of her, but jealous, and mad. I'm proud that she, my sister, is going to a very good college, but jealous, I'm jealous that she could live away from that house. Mad, for leaving me alone.

Now, you might be wondering why I said "Every year, my parents will start with the same problem, end with the same ending. ", let me tell you about this. Whenever my parents "fight", it's more of my mom yelling while my dad just keep on saying "sorry, sorry, I'm really sorry, I'm so sorry", but when he doesn't, things get worse. When my mom start "speaking", she would bring up everything you did in the past. For example, my dad, she would conjure up his "history" of coming home late and not telling her in 2008, not planning the trip in 2010, texting another woman in 2011, not watching me when I broke my arm in 2013, not giving her a comfortable flight in 2015, didn't buy a ring for her on their 20th anniversary in 2016, and how his sister gave her a uncomfortable look in 2017. From that she can bring up more and more like, the his sister's look, the way his dad speaks, personalities of my cousin, and it usually end up with something that's totally not related to the subject when they started.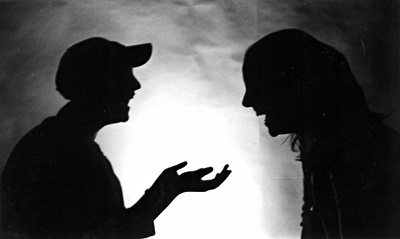 © Jeff A., Marblehead, MA