Blood Dripping.
October 24, 2017
I started scootering on the bumpy surface and I going up and down, enjoying it because I was used to riding in this park. It was 8 years ago when I lived in a sunny, suburban town of Fremont before it happened. I looked at the vast park would later hold many good and bad memories, like the many games of tag or getting hit with a basketball in the face, twice. However, there would be one memory that would be the most infamous and unforgettable of them all. My family, except for my sister, decided to go to the park since the weather seemed perfect. The park had a huge black top with numerous basketball courts, a field towards the left which covered one-third of the park, and a playground in the back.
     I continued riding on my scooter until my mom told me, "Thomas you don't have a helmet on." I said back to her, "Don't worry mom, I don't need a helmet." My mom responded with a slightly harsher tone, "Put your helmet on now." My mom always and even now worries about my health so that I could always live another day. My dad does too but he didn't really seem to care at the moment. I then whined, "But I don't need one." "Come on. You know better," she said. "Uggghhh, fine," I finally said. I thought to myself Maybe if I keep on riding she'll forget, so I started scootering some more, but this time I was riding faster so that the bumpiness would be amplified.  All of a sudden the scooter tripped on a crack, pushing all the momentum onto the front, and catapulting me onto the ground. An "uh-oh" went through my head I went thud onto the ground. The rough and rocky ground had contributed to the huge scrapes on my elbow, my knee, and on my face. I felt a huge cut behind my cheek. I looked at the blood dripping out of my mouth. I was crying in excruciating pain.
My dad started driving towards the hospital. Every part of my body was throbbing and I was still crying like a baby. My mom was telling me in panic, "Stay with us. We're almost there," because I was beginning to pass out from the dizziness. We finally made it to the hospital, and my dad was carrying me towards the urgent care center. My dad had explained what had happened to the check-in lady. She told us to wait in the seats for at least an hour. My head felt like it was going into another reality. My dad kept trying to slap me to stay awake but then became total black for me as the sounds of the hospital echoed. 
  I woke up in a room with a few doctors. The cut behind my cheek was stitched and all my bruises and scrapes had been bandaged. One doctor asked if I was alright. I nodded my head gently. We walked towards the van as my mom and dad were yelling at me for not wearing a helmet, but thankful that I was alright. I have no idea if the helmet would've made the injury any better but this scarring injury would make me always remember it.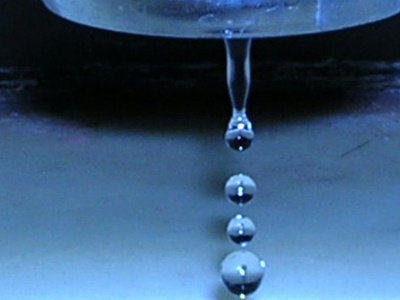 © Brittan S., Chino, CA