Something New
November 2, 2017
I don't think me and my friends have ever this bored together. We normally are very active and know what we want to do everyday. Playing sports for fun is something we love to do, especially basketball. However we love to play outside at the park because it's free and we'd have to pay to get into the field house and stuff. With snow on the ground and the temperature dropped really low in the winter, we stay inside. We typically stay at my place because it's in town versus everyone else's house not as close to town.
We have always wanted to do something new for once. It didn't matter what it was. Just as long as it was something we all thought was fun. Of course as guys we play video games, but that gets boring after a while. Unless it's a new game and I want to stay up all night and play it. Finally then, we came up with an idea.
Me, Stephen, Tim, my brother Daniel, and Justin are all in my room chilling out while Justin plays Call Of Duty Zombies by himself. "I'm really freakin' hungry right now. Pretty soon all your groceries in the fridge will be in my stomach." Tim said. He's always wanting to eat. He searches in my food closet in in my bedroom downstairs where we always hang out. It's not a very big room. Just a small rectangle with a couch, my bed, and a big TV. Stephen suggests we make my "special" cookies.
I didn't really feel like making them plus we didn't have cookie dough and oreos. They are oreo stuffed cookies where you basically surround the oreos with chocolate chip cookie dough. Then a great idea came to my mind. "We should make Cinnabon cinnamon rolls. I have the recipe!" I yell out.
I know I don't have all the ingredients for that, but I'd be so down to go out and get the stuff for it. We go to Jewel first because it's the closest grocery store near my house. A few of the ingredients are hard to find in the store. The recipe I got from my cooking class only would give us around ten cinnamon rolls so we wanted to double the recipe. We needed yeast, cream cheese, powdered sugar, vanilla, brown sugar, and cinnamon. We already had the rest of the ingredients and finding the yeast and sugars was easy.
Tim wanted to have the McCormick brand of vanilla so we went to Mariano's to see if they had it. My phone buzzes in my pocket. It's a text message from my mom. She said she needed the car by 4:30. I had no idea what the time was and it's 3:32. "Damn it," I said. I explain to the guys in the car what's going on. We didn't have much time left.
All we've got is the yeast, powdered sugar, and brown sugar. We decide to split up to speed up the process. Tim and Daniel went to look for his vanilla while Stephen, Justin and I go find the rest of what we need. We said we'd meet up by the registers when we got everything. My house is 25 minutes away from where we are. By the time we split up, it was 3:47.
We grabbed the cream cheese and the cinnamon pretty quickly. It tooks us like 5 minutes and we went by the registers. Tim and Daniel weren't there though. Waiting by the registers for about a minute now and they still aren't there. I start to panic because we have to leave right now.
Stephen texted Daniel because Tim never answers. However we didn't get a text back. So I said I'd go out and look for them. I look in the first 4 isles by me and I happened to turn around because I heard something. It was Tim and Daniel.
We rush to buy everything as fast we can to get out of here and give my mom the car. My phone said 4:01 when we left. "Screw all this traffic," Stephen said. We caught almost every red light. Just adding on to all the traffic and making nothing better or make traffic go faster. As soon as I got home, we were like 5 minutes late. Thank God my mom was chill about it.
The guys and I put all the ingredients on my square wood kitchen table. This was an adventure and we rushed, but we had a lot of fun. Though it doesn't sound fun, it was the fact that we were all together experiencing new things together. To me that is the fun part and that's what counts.
It took about an hour or so to make the cinnamon rolls. We had to make the rolls themselves and the icing as well. "Oh my gosh, those smell so dang good," Justin said as we pulled them out of the oven. "We should make a lot more cinnamon rolls and play zombies!"
"You're going to make more if you want to do that so bad, not me," I said jokingly.
"This is something we should definitely do more," Tim said. That's a sign that it's always possible to come up with something new to have fun. You don't always have to rely on just one thing to have fun. Well you can, but experiencing new things with the people you love being with is more special than anything.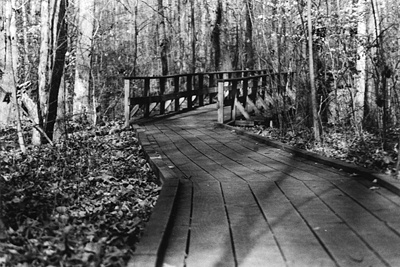 © Ana A., Gahanna, OH