transitions
October 11, 2017
the story of this piece is brutally honest. the evens which took place in this actually have taken place in my transition from 5th grade to the three years at middle school.
Chapter 1: transitions
MOMENT 1
THE TIME WE
HAD IT ALL
I was in 5th grade. I remember how everyone was unaware of the differences that could separate us from each other, how we all seemed to get along with each other. A kid I used to know were were getting back in to the grove of our past, difficulties. Friendships were common ground. Everyone seemed happy. We were all one class.
MOMENT 2
COOKIES CRUMBLE
When 6th grade rolled around, things changed. People changed. The inevitability came when no longer did we have the unity of one class, rather, people started to realize who their real friends were and forgot the value of the unity. They formed groups. They formed the "inner circle", the definition of who was popular and who wasn't, the beginning of the "segregation age".
Teachers were just getting a feel for what the student were like, as well as me not knowing them too well, I had no one to go to. I felt deserted. At the time, I didn't know anyone well enough to "pair up" with. People formed inner circles, which everyone wanted to be in, but was only let in if popular enough. The year was off to a bad start.
MOMENT 3
THE WHOLE GETS
WORSE
Thigs start smooth, but go to bumpy, fast. I was good friend with Hayden and Henry for a while. Things seemed to be alright. However, someone in the class "re-surfaced", into the picture and threw everything off, if you will. That person, in my opinion, was the cause of what I think was the next thing, which is our class going wild, not taking responsibility the way we should and abusing the privileges we receive.
By now the teachers knew who and what we were. I remember vividly in the month of October, the day of the kindergarten Halloween play, someone, I don't know who did this, but we had the pledge of allegiance in the morning, but for some reason someone got the class to yell it. What happen next set off a chain reaction of events that affected all of us. We were yelled at by the teachers on us being the future 8th grade and how we needed to "step up" as leaders. In my opinion, it was the actions of specific individuals who were able to cause a "civil uprising".
MOMENT 4
A NEW BEGINNING?
By now it's the last year at St. Francis. Granted that it's October, a lot has happened over the past 2 ½ months while we are here. We have somewhat come together by the fact that our 8th grade retreat is coming up. I don't know if this is really being the case, but if it is, then I do believe that we may be in for some trouble. However, through this dark hour I do believe that we can cut through this time and be a whole class, better than our predecessors.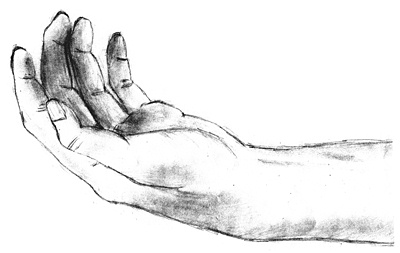 © Shana G., Cross Plains, WI