Moving From Home
October 2, 2017
Daniella has to move fro he rhome
Chapter 1: Leaving
Moving from home
 
I.ve been living on Gradee street every since I was 2 and have grew up here with my mother,father and  my two baby brothers. One day in may me and  my brothers were eating breakfast when mother came in with a saden faced. "We need to leave children" She said quietly "Leave where?" I replied. "Here" she rushed to the cabinet and began to take out our glass cups. "But why?...Wheres father?" I said with a hint of fear in my voice fearing the worse "he;s with the banker, he'll be back soon".I heard the gravel outside the window crunch signifying that father was home, I ran to to get a peek out the Window but to my surprise it was father but he was with a strange man in a suit and a menacing smile. He walked outside the fence and began to observe the house writing it down onto clipboard then walked back to father,  both men then walked to the front door and knocked, mom quickly opened the the door trying to pull her signature smile to hide her true feelings. "Good
Evening Mr. Ganape, would you like a glass of water?" she said in a peachy voice "No thank you I want to finish surveying the house and report my findings to the bank" My father silently walked into the living room and slumped into his chair. The twins being excited to see father ran to give him hugs but noticed his devastated look and began to worry "What's wrong father?" "Sam  said pulling on his arms "I talk to everyone about it tomorrow you guys" he said brushing the twins hair,  The twins being as calm as they are trotted off to play on the swing set outside. After the man left father called us outside and spoke calmly "We need to leave this house. They bank has decided to build something here"   "what are they building?" the twins said at the same time. Father sighed and said "A community Park". I remembered that night I cried,and protested things like "What if we talk to the the bank, this is our home!" "What if I got a small job so we can buy the house again". The next morning I awoke half of the downstairs was packed "Mother must have been up all night" I walked around looking for everyone but they were gone."I guess they went to the store or something" I said sighing . I went back upstairs and called my friend Marco "Hey Daniella!" he said in his booming voice "Hey Marco!" our chat went on for awhile but soon the time came.
By the 13th of june we left or we'd be arrested for trespassing on the property that was once ours and was taken by the bank. After we moved we found another house not to far from the lake but from our new house we always got a small view of the community park.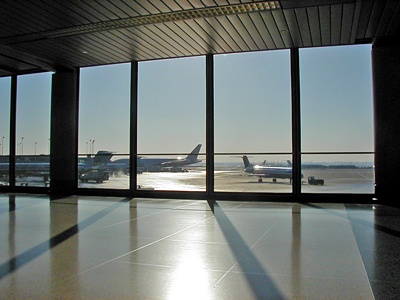 © Greg K., New Lenox, IL