The Fishing Expire.
October 3, 2017
The Fishing Experience
"Today's weather forecast is looking a little gloomy and rainy.," said the news reporter over grandpa's radio.
"Did you hear that Grandpa?" shouted Johnny
"Keep your voice down! Your mama and sister are sleeping!" hissed Grandpa nettled.
It was four o'clock in the the morning, and Grandpa was taking Johnny sea fishing for his 13th birthday like he promised.
"But you know that when there is rain then there is almost always a storm out on the sea!" cried Johnny. The boy was small for a 13 year old and scared too. The light brown, long hair covering his eyes and the long, droopy shirts that he always wore made him look like an eight year old.
"Boy, I've been fishing the sea since I was younger than you. Ain't no storm gonna stop big ol' Sally!" replied Grandpa.
Sally was the name of the thirty foot boat that Grandpa bought a long time ago. He likes to repaint it every year with a different color. This year he painted it white and blue making it look majestic out on the sea. Once he almost lost the boat about 10 years ago he took it out to sea. It was clear skies when out of nowhere, a huge storm appeared. When Grandpa tried to start the engine to leave, the motor wouldn't start. He knew there would be a storm, he just didn't know that his boat would break down. In the cold downpour, with waves higher than the boat, he had to fix it right then and there.
Finally they arrived at the docks. "I can't wait to catch my first fish" said Johnny as they got out of the car. It was still dark when they arrived at the boat. Grandpa and Johnny packed the food and supplies onto the deck and Grandpa started the engine. Johnny fell asleep because Grandpa said that it would take about one and a half hours to get to the usual spot.
Johnny was in a deep sleep when all of a sudden, Grandpa said, "Boy! Get up!"
Johnny opened his eyes to see Grandpa shaking him.
"Whaa?"
"Come here quick!" said grandpa while running to the front of the boat.
Johnny quickly got up and followed. The sun was just rising over the horizon. Johnny looked out to see what Grandpa was so excited about. What he saw was unbelievable! A huge whale with its tail sticking out of the water. The sun's ray was hitting the beast and making him look shiny!
"Look Johnny!" Grandpa pointed a little further and he saw a pod of dolphins swimming around and jumping out of the water!
They watched them for about 30 more minutes and then they swam away..
"Alright Johnny, straight to business."
Grandpa showed him how to use the special rods and reels and then they got to fishing. Within minutes after Johnny's first cast, he got a bite! He was struggling to pull it out, so Grandpa helped him a little. It was a big tuna with blue and yellow lines all over it! He's seen them before but catching one made it even better!
As the day went on, they each took turns pulling in small and big fish. They kept going until Grandpa said it was the afternoon. They cleaned up a bit, put the poles away, and began their voyage back home. Johnny couldn't wait to show his momma and sister the fish they caught and tell them about the whale and dolphins they saw! They finished packing into the car and just in time too! The clouds rolled in and the rain came, but they were on their way home with fish in the trunk and not a drop of rain on them!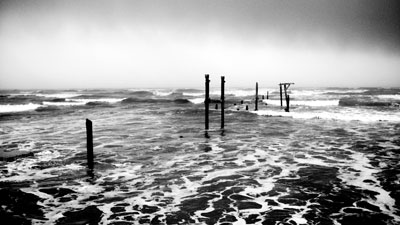 © Harrison L., Ruston, LA