Summer camp
September 22, 2017
. "Peter get down here" Peters mom shouted. "I'm coming" Hollered Peter. Then Peter after finishing trying to stuff a pillow into his bag. This bag he did not like because of how small the bag also the zipper was worn which made the problem worse and also was the reason he was taking so long to get down to car which he was on the floor. Finally after struggling for a minute the bag was closed. Then he proceeded to drag the bag down the stairs to the main floor. As soon as he got down his mom was very confused and asked "what took you so long?" Peter then replied in a not so happy tone "mom don't you get this bag is like hundred years and is very worn" as he said this he rolled which just made his mom mad. To make his mad was a bad idea which Peter dumbly forgot at the time this made the trip to camp not very enjoyable.
"Phew we our finally here" Peter said in a very exhausted tone. The ride up took a full 6 hours which felt like eternity, due to the fact they lived in Portland Oregon and the camp was in Boise Idaho. This camp compared to Peter was a way Peter's mom could have some away time especially since the whole family was dealing with a divorce only a month prior to this camp. The worst thing was that the marriage had lasts 25 years. "Peter Bruchison" a camp person yelled. "What" said a starteled Peter. Peter before this was day dreaming. Then the man ordered "you are with me". Peter then followed with 10 other boys as they walked told them that his name was Tom. While he was walking Peter dropped his bag. Then one kid asked "want me to pick that up for you". Yeah sure". Then the boy picked the backpack up and gave it to him. Then he said "oh by the way my name is Dave were in the same cabin cabin 9". As they were walking they continued to talk Peter learned that Dave was from Montana was 13 and compared to Peter was a way to positive person. As soon as they got the cabins Peter was bored of Dave and was happy to be at the cabins until he annoyingly remembered they were in the same cabin, cabin 9. The cabin contained 4 beds a sink an extremely small bathroom which was not the worst part. The worst part was the terrible smell. The smell was so horrid Peter just wanted to leave already. The problem was of course he couldn't leave his mom had already left in the truck so he had to stay. After thinking this he went over to his bed grabbed the sleeping bag and then put it up forcefully. When he was about to finish the bed he saw that a new kid came. This kid looked tougher and bigger then anyone Peter had seen. The kid then proceeded to introduce himself as Jacob and also said not to mess with him or else something bad might happen to you. Peter than stupidly made a joke that then caused Jacob to punch him in the face. Peter then after getting back up asked "what did you do that for"? "Didn't you listen to my directions boy" Jacob replied. This caused Dave to laugh which made Jacob madder. As soon as Dave saw this he began to try to stop a bad event. Then Jacob stopped and stomped out. Peter at the ti e did not know were he was gong he would learn only aminute later when a camp leader came in. The leader then asked "Peter did you make a offensive joke toward Jacob"? "Yes I did make a joke?" "Well since this is your first problem you can only afford one more error this weekend so you be careful." After this scuffle the leader proceeded to tell them it was time for lights out. Before Peter went to bed he thought why does that boy exist.
The next morning Peter woke up and realized the big boy wasn't in is bed his stuff wasn't there. So Peter of coursed asked "Dave hey what happened to Jacob". Then Dave replied with "who's Jacob". "You don't know he is Dave" Peter asked. Never heard of him" Dave replied thinking Peter was making a joke. Then Peter proceeded to act it was a joke and thought was that a dream but Peter was pretty sure it wasn't. Then the camp leader came in and called for attendance and then told them that they need to get ready and head for the breakfast hall .Through all of the thought Peter than realized how hungry he really was. So he took a shower with the soap. Then got dressed with blue jeans and an old red shirt. Then he proceeded to the hall which was about a ¼ mile away. This gave even more time for Peter to question Dave which didn't come to anything at all. At breakfast they were served bacon and eggs. As soon as Peter saw the bacon he was confused. This was mostly because he was vegan but he ate in anyway. When he tasted it he could not believe how good it was. After breakfast it was time for archery. Peter had never touched a weapon. So the bow was very weird in his hand. Due to his lack of touching weaponry he sucked he never hit the target and was the worst at it. So he wished if only I was good at this. After thinking this he suddenly felt comfortable and then proceeded to hit the bullseye. This caused all the other boys to surround him. After shooting he had hit 11 bullseye which of course surprised everyone. After this event they headed over to the capture the flag. During this game Peter got the flag twice it was almost like a dream. After this they all headed to the canoes. While they were canoeing Peter fell off. The water did not feel like water it felt like carpet. Peter thought wait this is carpet. Then Peter realized this was a dream.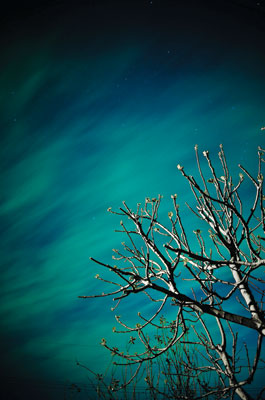 © Chyi-Dean S., North Tustin, CA