What Emily Didn't Say
September 25, 2017
Emily, I always ask you why you drag your feet as you wander through the halls, disguising the salty tear beads rolling down your cheeks. As your friend, I try to comfort you.

"I'm fine." The same automatic answer.

"You always say that." The same response.

"But I am. I just need to be alone right now." The same reply.

But I know you lie every time. It's always the same dialogue. You explained to me that when you say "I'm fine" it's a lie and now we are juniors.

I'm your friend and I'm concerned for you. I know poetry is your passion and you only say you are fine when you're distressed so when I went home and saw your poetry blog, I noticed someone commented on a poem of yours.

It read "You missed 7, 6 and 5 so maybe the reason you don't have anyone to talk to in your life is because your a total retard and no one wants to be seen with you".

Don't let the haters get to you no matter how trying they are. You express your experiences with poetry that is powerful, at times moving me to tears. You reveal your poetry through the eyes of a teen and, quite frankly, you do it well. I know you take your poetry seriously and you are good at it. Your feelings spill onto paper, creating words that maneuver around to create articulate art. Your words scream off the paper but whisper comfort to those who hurt. They are intricate yet simple to understand.

Not everyone has the confidence to share their masterpiece that is a poem. But you. You are different. You publish your poems, dreaming they will spread like a virus, spreading a bitter-sweet aroma across the world. You publish your poetry not for people to compliment you, but to spread the word that no one is alone. You spread the message that there is beauty in everything and everyone if they just shift their perspective. You explain to people that beauty is revealed to them if they slow down.

So Emily, do not let those who are insecure murder the root of your security. Continue spreading your messages like a wildfire. Continue to show those who are lost that they are not lost at all but are found and known. Allow me, your friend, to remind you of how great of an impact you have on people. Allow me to remind you that you are not just an outstanding poet, but also an incredible person.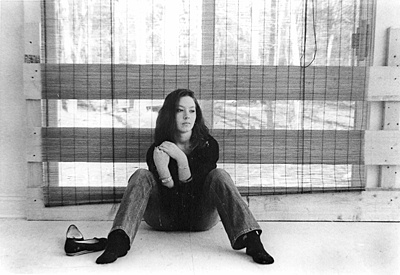 © Crystal F., Marshfield, MA