About a Table
August 17, 2017
Every school I've gone to and every group of friends I've been a part of, there's always been a table. Well, once there was a bench, but for the most part, there's always been a table. It was the meeting place, where we were directed in the early morning. It was the center of gravity for whatever varied group of people I had found myself with.
As my dad drove me to school on my first day, I remember thinking this. I had recalled every table that had been mine and wondered which one I was about to claim. When I entered the school, however, I seemed to forget about that completely. I sat at the first empty table I saw and gave it no significance. Everything around me seemed to blur, the noises, the people, everything warped. I sat there alone for what felt like forever, just taking it all in and counting my breaths. At some point, I found myself waving someone over. 
It's very unlike me to wave over someone I don't know, but that day I did. Maybe it was because he looked as helpless as I felt, or because of the dumb pineapple shirt he was wearing. For whatever reason, I did, and he sat down. I don't remember what we talked about that morning, but I do remember that we kept having to ask each other to repeat what we said. It was like the music that morning was trying to deafen our nerves.
I had assumed he would go on to make friends, and I'd struggle to make my own and that'd be it. That wasn't quite the case because this is the table. This is a table of introductions and secrets dispelled. A table where eyes have struggled to stay open and admittedly bad jokes were made. This is a table where yellow-haired people have popped in, card games were created, and my age has been forgotten.
We've hopped around different table and booths, but I still consider this the table. I've told a lot of stories at this table, and this just adds another.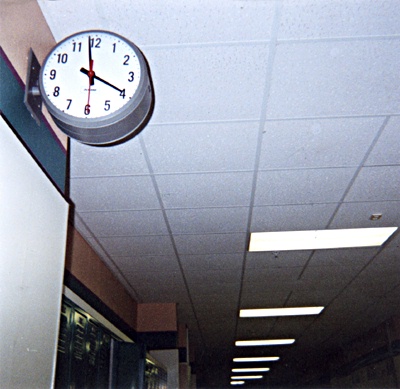 © Blake B., Highland Village, TX