Cultures
August 10, 2017
i
"Jesus Christ," she exclaimed. "That was amazing." She wiped her mouth with the back of her hand, hopped off the bed, and walked over to her closet, from where she grabbed a blood-red sweatshirt. Arms extended to either side, she waited for me to come over and help her with it. I obliged, and almost immediately her face smoldered.

"You've got to get going, now," she informed me suddenly.

Without a word she escorted me from the dimly lit room out into the complete darkness of the hallway and shut the door with a resonating bang. I stood still for a few moments, then fell back onto the door and slid down to the ground in despair.

The dim light escaping from the crack below the door shed light on a Star of David mural on the opposite wall.
ii
"You'd look so much better if you just showed your teeth when you smiled," I told her. "You have such beautiful teeth."

She turned around, looking back in the mirror, eyeing her body as if she couldn't recognize it. I tapped my foot against the ground.

"But do I look okay?" she asked.

"Sure."

She smiled, unzipped her maroon dress, and let it drop to the ground.

But I couldn't.

Before she could approach me, I walked out of the door ajar and closed it behind.
Interlude
The first year the birds came in a brilliant scarlet squadron. For a week they coated the campus in a ubiquitous hue. He was enthralled.

The second year they came a week or so late, and they were more of a maroon color. He was disappointed but he endured.

The third year he was too busy with schoolwork to notice them. He only remembered that he had missed them several months later, in mid-May, when the animals with teeth surrounded the campus.

His fourth year the snow fell.
iii
Disappointed, we found our way to the library. But once again, we had no idea what to research. A man with absolutely no feelings? We asked a librarian.

Excuse me, ma'am.

Sort of an odd question. But do you know of a man who has no feelings at all?

She chuckled and shook her head. Gave a wan smile.

We walked to the bookstacks and tried to find the Anthropology Section.

After about an hour Raymond got a text from his mother that he had to be home in about two hours. We left the library, went home, and haven't talked about the man or our search since.
iv
The T.P., loosely hanging from the tree branches, swung to and fro in the wind, and the mother wistfully, regretfully tore them down.

Neighbors came and sympathetically rubbernecked throughout the day.

Finally, she sat down against the base of the tree and looked at another hanging object.

"I'd have bought you anything," she whispered up to her breathless humanoid stalactite.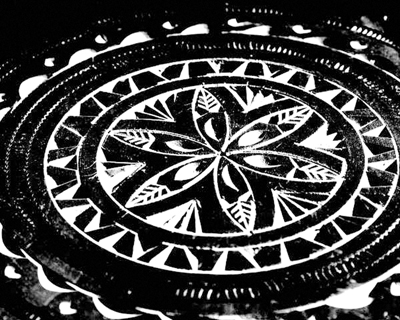 © Micha C., Toronto, ON, Canada