Consequence
August 7, 2017
   When it is very late at night and the rest of my town is sleeping, I stare at my bedroom wall with all the lights on. During that time very late at night or very early in the morning, there are no consequences to the action of taking no action. I can do anything at all, waste time in any feasible way. Sometimes I'll lay back on my bed and look up at the ceiling. Ceilings are all so similar. I get lost in the sameness of the plaster, blinking to make out any imperfections at all. I lose my mind sometimes, and it wanders off without me back in time, and forward if I am either very lucky or unlucky.
   And then the dark air and silence become the taste of alcohol and the smell of smoke. I think something is in my drink but I don't care, and I'm sitting on the couch and his arm is around me and it looks like everyone around us is running so, so fast and we are standing still. My hands are shaking.
   Then I'm washing dishes and a plate slips out of my feeble hands. It shatters in the sink and without thinking I pick up a shard. The ceramic cuts my hand but I hold onto the plate. I look up at my reflection in the dark window above the sink. My blood drips into the dishwater and the night outside stays dark.
And from there it is the feeling of my hair being pulled, forcing my head back. The taste of iron and his dark bedroom with the broken mini blinds that only let the smallest sliver of light in, bleeding across my exposed torso like they were cut into me. And I'm wondering what the world outside can see through those slits, focusing on what I can see on the other side. I practice my patience, I practice my endurance. Now it's us that is moving fast while the world around us is standing still. I swear there is no sound except for the two of us and his bed. He kisses my neck, my shoulders. I tighten my grip on the warm sheets.
   And I'm in my bedroom again, but now it's daytime and the room is empty. The window is open and there's a warm breeze blowing in. I want to go outside but I can't.
   He is caressing me from behind. We're sitting on the hood of his truck in a diner parking lot. It's daybreak and it's so cold. The sun peeks out over the rotting banks and offices across the street. The glass bottle in my hand is freezing but I keep my grip on it. My free hand curls into a fist. I am sitting still and he is moving fast now, his breathing sped up, out of sync with mine.
   The cement floor is cold and wet. The window is open but I am not motivated to close it. I prefer the floor.
   And then I open my eyes and I'm in my room again. The night` is over. Consequence has returned to my actions.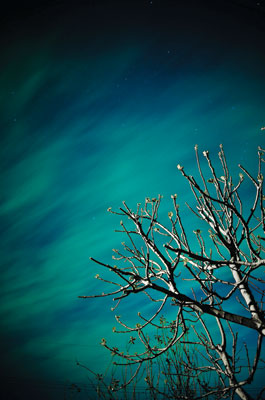 © Chyi-Dean S., North Tustin, CA