Collapsed
July 3, 2017
You held the door open and helped me into the elevator. My legs were shaking but I continue to smile as if I were perfectly fine. I could see the dash of fear in your eyes, but I could also see how blue they were when the lights gleamed off of them. You looked stunning.
We reach the top. I grabbed your hand before I looked down. Seeing how small the ground looked made me shudder, but looking at you made me shudder too. You moved closer to me- inches away from my lips. I watched the way they curved when you spoke.
You said, "It would be okay if this thing crashed down right now, as long as I get to kiss you."
So, I leaned in. Our lips met and we kissed.
And then, the tower fell.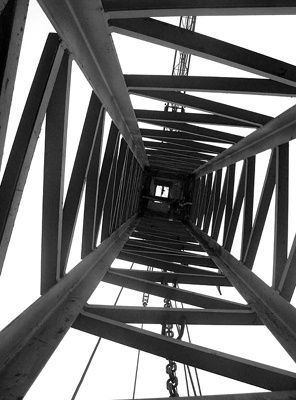 © Andrew M., Stahe, Germany