Where the Water Ends
June 20, 2017
I was destined to die.

Born into a time where the land two-walkers killed otters without mercy, murdering for pleasure. My mother taught me all she knew, but the walker's fire took her life faster than an eagle. The water are colder than before, and marine life is slowed, even the stars are dimmed in the sky. I was left to die, exposed to the cold water, dead for sure.

My mother was a loving creature, one who all loved when they met her. She was one who showed the coldest heartless killer's happiness and compassion. It is beyond my perception of why they could have taken her life.


"Stella," She told me as she held me tight in the kelp one night, " Do you know about the stars?"

" Yes, mama," I replied, eager to hear the tale again, as she had told me on many occasions before.

"Well," She began, " A long, long time ago,"



Before creatures roamed the Earth, before the oceans cover most, there was darkness. No light was there. The Creators were young, and knew no age. Otter, blind and wishing for a light, sook Ambrosia, the loving two-leg ruler of the heavens and earth, took heed of Otters proposal- that there should be light in the heavens to guide the star-creatures. Ambrosia agreed, and set about her task.

She cut her glowing hair,  a precious thing, and went to her loom, and wove light.

The star-creatures were pleased, as the beauty of the heavens was revealed, the blue skies perfect.

But all was not well. Owl complained on behalf of the night-creatures, that they were unable to do anything in light, and Otter returned to Ambrosia, to bargain for darkness

Ambrosia came up with a compromise: half of the day would be saved for light, and half for darkness.

Creatures rejoiced, and the heavens had peace.

Otter had one last request, as it was empty below on the world. Seeking the ruler, Otter entered half-heatedly.

" What do ye wish, Otter?" Ambrosia asked.

" We wish for life." Otter cried.

Ambrosia's face turned saddened. As Otter left,            Ambrosia prepared for travel. Going the expanses of the entire sky, Ambrosia sought for life.

She came to realised she needed another to help her along the journey. She needed a partner, one who was her equal. Drifting off to sleep, Ambrosia, dreamed of  bright lights, little twinkling things in the sky that could make pictures. And in those many pictures, a gentle partner for her, up in the heavens.

Ambrosia awoke during middle-night, and found a two-leg next to her. She was shocked, as the only two-leg before had been her, and was startled by another.

The two-leg smiled shyly, and an emotion Ambrosia had never felt before stirred deep inside of her heart: love.

Rolan (As he called himself), was a good two-leg, kind and supportive of Ambrosia, but when they reached the water's end, Ambrosia collapsed, tired and weakened by the journey. Rolan rushed to her side, fearing the worst had happened. Light pooled around Ambrosia, and a two small forms gathered near her. Life. Ambrosia's eyes opened, and she breathed heavily, as pain had racked her body. She was a mother.

When she returned to where all the other star-creatures dwelled, with Rolan, she gave other female creatures the gift of life, and lived with her children and mate, sending young down on the world and taking in the dead creatures.

This tale fascinated me, and I always begged time and time, I asked for the same story. The story fascinated me, and Mama would agree to the constant repetition of the tale.  Up until her loss, that story became part of my life.

          * * *

Floating, lost on the waves, I was losing hope. My battered and broken body could take no more pain and suffering. When I saw the light on the edge of the water, I knew I had reached  the water's end. My life force dissipated, and swam up into the starry velvet sky.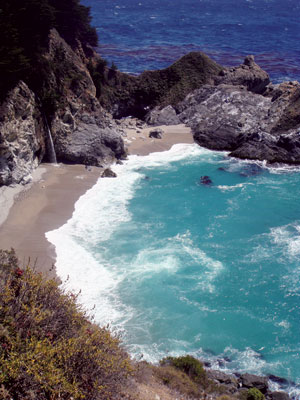 © Piper C.