"Ali and Matthew: Love at first site"
June 15, 2017
"Dr. Ali, Code Blue, Room 644" came blaring out of a speaker on the sixth floor. Dr. Ali rushed drastically to room 644 where he is going to revive a once perfectly healthy patient. Once he walked in the room he noticed that the monitor recording the patient's heart showed v-fib (ventricular fibrillation). If he doesn't do something about it, the patient will die immediately.
"Nancy, start CPR", he hollered to the nurse on the other side of the bed
"Yes sir, I will start CPR", exclaimed Nancy
Dr. Ali waited patiently for the two minutes of CPR to go by. After the CPR ended, he analyzed the rhythm again/
"Charge to 200 please, he ordered his resident Matthew
"200 jewels it is"
Dr. Ali slammed the paddles onto the patient's chest. As soon as the paddles hit the chest the patient jolted violently on the table and started breathing again. Dr. Ali cleaned up all the equipment used for the procedure and headed towards the operating rooms to perform a routine craniotomy on a patient who got ran over by a car. In the stairwell on the way to the operating room, he ran into his resident Matthew, who was running late for the surgery they were about to perform together.
"Matthew, wanna go to Denny's Sports Bar and get something to eat after our shift?"
"Sure Ali sounds great!"
"Get to the operating room and scrub in NOW"
"Yes Sir"  
He headed up down one more flight of stairs to the third floor, where the operating rooms are located. The patient that Dr. Ali is going to operate on today is Mr. Johnson, a 17 year old male patient who got ran over by a motorcycle and has bleeding in his brain. It is Dr. Ali's responsibility to clean up his brain or he will die.It is currently 7:30PM, the surgery is expected to begin at 8:00PM. Within this short amount of time Dr. Ali has to meet the patient, scrub in, cap, gown, and get gloved. Dr. Ali frantically did all of these tasks and started the surgery 10 minutes late. When Dr. Ali walked in there was this pessimistic tone as to the outcome of the surgery. Within the ten minutes the bleeding has progressed rapidly throughout the brain. Dr. Ali thought to himself, "if this kid dies then it is my fault." He also thought "this is the last surgery I have in my shift until tomorrow night.".
"Scalpel please", Dr, Ali requested
Dr. Ali was handed the scalpel and procedure commenced as planned. In today's surgical team there are some new members that didn't know Dr. Ali. Therefore casual conversation has commenced.
"Hello Dr. Ali, I am Kate, a new scrub nurse here at New York Presbyterian. Nice to meet you."
"Nice to meet you Kate. How has your day been so far?"
"Very good, thank you. So tell me about yourself Doctor; Are you married? Do you have any kids?"
"I'm bisexual and divorced. I am divorced because my ex-wife Hillary was cheating on me with some older jerk. I am a father of two beautiful daughters Kayla and Rachel and I also have a handsome son named Rohan. Right now I am dating this wonderful doctor standing right across from me right now. His name is Dr. Matthew Sullivan.
" That's cool! How long have you two been dating? What's your background and where are you from?"
"I was born and raised in Greenwich, Connecticut to Pakistani-American parents. I am a muslim but I am not religious and have never been to a mosque in my entire life"
The surgery was completed successfully and the patient was transferred to the ICU for further observation. As he  walked down the corridor of the hospital to his car he thought about the romantic night ahead of him with Matthew. Ali got on his car and went to a local bar nearby where he met up with Matthew after he was done cleaning the operating room and putting away the medications. As soon as Matthew entered the bar, Ali went down on one knee
"Matthew, you have been the love of my life since the second I saw you. You are my rock. You make my day awesome. I love you. Will you marry me?
"Yes , most definitely" , he replied with tears in his eyes
"Do you want to live together? I have space on my bed."
"I would be glad to my love"
"Want me to get you a drink?"
"Sure"
"Gin and tonic or Budweiser?"
"Budweiser please"
"Same"
Ali and Matthew had their drinks at the bar and went home from the day. Surprisingly when Ali went to put the key in to enter his house he noticed that Matthew already moved in with him.
"Good Night Dr. Sullivan"
"Good Night Dr. Ali"
The weeks continued on with the same routine. Surgeries, patients, and drinks. It was not until a few weeks later when Dr. Ali received a phone call from his boss, Dr. Smith, the director of neurosurgery, that he would be stepping down due to old age. In the conversation, Dr. Smith brought up that Ali may be the right one for the seat and called him in for an interview at 8:30am the next day in his office. The next day, after waking up from a good night's sleep, he arrived at work and when straight to Dr. Smith's office on the floor above him in the "Executive Offices Building."
"So Dr. Ali, I feel like you may be the best candidate for the job. You are very outgoing and are not afraid to say what's on your mind. We could use leadership like that in our department."
"Out of all of the other neurosurgeons to pick from, why me?
"I picked you because you are always in the emergency room on time as soon as a critical patient comes in with life threatening injuries that may need immediate surgery. Other neurosurgeons show up around 20 minutes after the patient came in, and if they needed neurosurgical care so urgently then they would have normally been dead"
"Thank you very much for the job Dr. Smith"
"No problem Dr.Ali, my pleasure"
Dr. Ali was now the official head of the department. Within minutes of leaving his what is to be future chambers , Dr. Ali got paged for a case. A 43 year old woman has just gotten shot in the head while walking down the side of the road. It is up to Dr. Ali to make sure that his team handles the case efficiently as possible and that the patient survives. The doctor on call today was Matthew Sullivan. Matthew has finished his residency program and got upgraded to an attending physician status. Dr. Ali was extremely pleased to find out that Dr. Sullivan had learned the skills to become a successful neurosurgeon. He was able to be there before the patient arrived and went into surgery almost immediately. Dr. Ali and Dr. Sullivan are marrying each other in July on the beaches of Connecticut. It's already mid-June. They can not be happier. They kept counting down the days until the wedding. Time flew by and their wedding day came upon them. It was a complicated decision of lifelong commitment in front of the over 250 guests invited.
"Ali, would you take Matthew as your lawfully wedded husband?"
"I do"
"Matthew, would you take Ali as your lawfully wedded husband?"
"I do"
"I now pronounce you husband and husband"
Ali and Matthew are now married and are living a happy life together. They now have a daughter, Juliet, and a son, Romeo. Dr. Ali has done a successful job running the department of neurosurgery and profits and rankings have been skyrocketing rapidly for the department.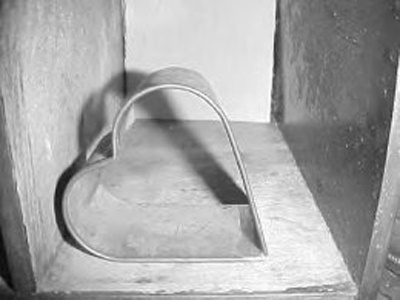 © Liana D., Somers, CT