Putting Others Before Yourself
June 14, 2017
Putting Others Before Yourself

When Maddie was in 7th grade, she heard about an opportunity to go to Hawaii.  Even though it was a few years away, she decided to plan out her trip.  At 3pm, Maddie came home from school to her dad with an eager look on her face and immediately told him how she would raise money to go to Hawaii.  At first, her dad was skeptical, knowing that Maddie didn't have a great understanding of how she would raise enough money but her dad knew that Maddie should at least be able to try, and that even if she couldn't make enough money, he could find a way to help her out. 

Almost every day, Maddie would daydream about her perfect vacation to Hawaii.  Maddie had worked for many of her neighbors and people in her town and was making lots of progress on her goal.  A year into collecting the money, her dad started coming home from work a little later than usual, with a look of exhaustion she hadn't noticed before.  When she talked to him about his day, he mentioned a few people that had been laid off and said that he would be working later than usual to avoid the risk himself.  Without her dad home, Maddie now had to do his everyday tasks while he was still at work.  This meant that Maddie would have less time to earn money during the week.  She tried to make up that time on the weekends but soon realized that she didn't have time for the homework and extracurricular activities she needed to do.  Even though this went on for awhile, Maddie still had hope that everything would go back to normal soon.

A month later, her dad came home with boxes full of his work supplies.  Maddie was confused but when she saw the look on her dad's face, she knew he had been laid off.  Feeling disappointed in himself, her dad said, "I don't think you'll be able to go to Hawaii."  Instead of feeling bad for herself, Maddie comforted her dad.  She then realized that what she wanted didn't compare to what she knew her dad needed.  Over the next year, Maddie helped her dad stay encouraged to keep striving for his goals even though her main goal was out of reach.  Overall, Maddie demonstrated how it is important to sacrifice your own dreams if it means you are able to help someone else stay comfortable and happy so they can work towards their desires as well.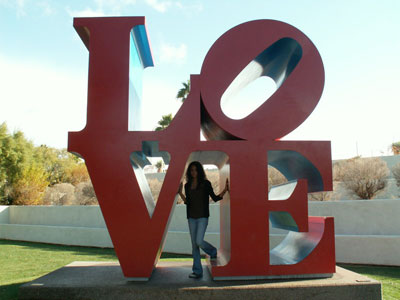 © Shannon E., Glendale, AZ