A Sea of Flowers
June 13, 2017
     "Thanks for taking me all the way here, Aki." Haruka turned her head around and looked into her sister's eyes, "I mean it, sis."
     Under the light, Haruka's white dress made her face look even paler, as if her first layer of color was erased, including the redness of her lips. Her black hair danced in the breeze and contrasted even more with her overall whiteness. The gray wheeled skeleton she sat on provided her a strong support against days of helplessness and hopelessness. But that was it, there was little she could do to fight her fate. Yet, her crystal blue eyes, like an unwavering sea, glimmered with beauty and unreachable depth. In her hands, she held a stack of newly written letters, white and clean.
     Aki kept her mouth shut while controlling the wheelchair. Surrounding them, flowers of all kinds covered the whole plains. Clusters of sunflowers, violets, and cherry blossoms neatly mixed with and embellished every piece of the soil, covering every secret buried underneath.
     Silently, they slowly moved on the dotted trail in the middle the plain. A couple times, Aki thought of starting a conversation but soon gave up, leaving those thoughts behind deep in the crisscross shadows. About every ten steps, she would glance at the letters in Haruka's hands and look away, pretending to enjoy the smell of flowers.
     It did not take them long to reach the heart of the plain--a clean and smooth small hill. In the middle, stood a red and lonely mailbox with no name. No one knew whom its maker was and how long it had been there. Its red paint had partly faded under years of rain. Alone, it watched over every flower on the plain with solitary peace.
     "Are you sure that..." Aki hesitated, and she continued, "we shall leave all those letters here?"
     Haruka nodded and smiled at Aki, "Yeah. Again, thanks for coming with me. It's kinda hard for me to do this alone..."
     She started with a rather fast pace, inserting her letters one by one. Little sounds were made as the letters fell to the bottom one by one, as if they were peddles descending into the bottomless sea.
     From now on, no one will know my feeling to you. And you, June, I hope you can forgive me. I do all this only for you to move on. So... Please don't blame me...
     Haruka's pace slowed down as fewer and fewer letters were left in her hands. All her memories with him reappeared like storyboards of old movies. There would be no more time they would spend together; no more letters they would write each other; no more chance he would lean on her; no more fireworks they would see together; no more dreams... No more...
     She stopped at the last letter as tear drops dripped and slide down her slightly blushed face, wetting and blurring the words in the last letter. Weeping, she dropped it into the mailbox, where she believed all of her secrets would be buried.
     She finally allowed herself to sob.
     On their way back, Haruka and Aki exchanged no words until reaching the exit to the plain. Haruka turned around with her face dry, "Hey, Aki. Let's go to a salon afterwards."
     "Hmm? Oh sure. What kinda new hairstyle do you wanna get?"
     "Nah, not really for me;" She smiled, "it's for you, Aki. Let's go dye your hair! I know you've wanted to do that for a long time."
     Haruka laughed and turned around, leaving Aki shocked and frozen. Then Aki smiled too and joined her in laughing.
     "Well, seems like there's nothing I can hide from you, big sis."
     And soon, as that year's spring ended, they never returned to the plain together. It was not until the end of the year did Aki realize how much courage Haruka had to bid June farewell and entomb herself into nights of forever despair. No light afterwards could ever be shed onto Haruka's heart as she approached her narrow end, determined and alone.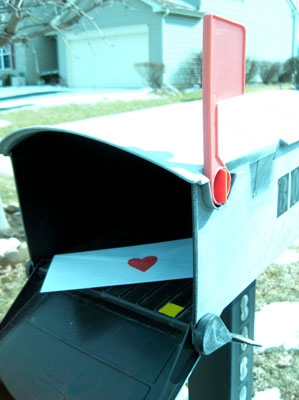 © Jessica C., Aurora, IL