On the Inside
November 11, 2008
She watched as he fell asleep on the couch and the t.v. cast its shifting glow on his face. His hidden key was still under the empty pot on his front steps. He hadn't thought to move it even though she told him to move it. He was a deep sleeper and didn't even stir as she crept through the door. She didn't look though as she slowly made her way upstairs.
All her movements were fluid; she floated calmly as if she were the wind skating over the top of a pond. Into his room, she danced on tiptoes. Her hands skimming the bed and her eyes skimming the walls. Then they both landed on the bed table. A picture of him and a smiling girl stood in a jeweled frame.
The face was hers and then again it was not. She couldn't be that girl as she had tried so hard to be. She couldn't keep pushing the anger and hurt at every wrong word he and everyone else said away. She tried to be everything he wanted, everything she wanted. She just wasn't...enough.
She reached into the bed table drawerand pulled out a pistol. It gleamed even though she hadn't turned on the light. She held it delicately, like someone cradles a baby. Then she made her way back downstairs. Her whole body trembled as she walked in front of the couch.
She finally let herself cry. The tears covered her entire face; they looked and felt like diamonds, hard and sharp. When she leaned down, twining her fingers in her hair, and kissed him, it was her tears that stained his face.
She stood up as he stirred. He opened his eyes. A shot rang out and hung in the air. She fell to the floor, blood blossoming like a rose on her chest. With her dying breath, she says,


"I love you."
He sees a crumpled note beside her. It reads,


"I can take this."
He begins to cry.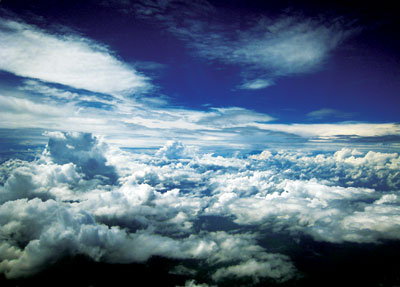 © Jacob W., Oklahoma City, OK