Turkey Time
June 1, 2017
Turkey Time

Frank hated two things: birds and making decisions.
So when the 10 turkeys sat in his driveway after a long day at work, it was his worst nightmare. To not disturb the turkeys, he simply waited for them to leave, but after 20 minutes, it was apparent that they weren't going anywhere. He fiddled with his tie as he inched his hand closer and closer to the horn on the car, all the while having a nervous breakdown.
"God I hate making decisions. And turkeys, I most definitely hate turkeys." he mumbled under his breath. And almost as if on command, the turkeys all lifted their heads and saw the car. But the turkeys still didn't move anywhere, so Frank knew he would have to make a decision on what to do. He tried frantically thinking things through, maybe that would help him get out of this situation, "I really wish these turkeys would leave. I'm tired, I'm hungry, and I really want to go home. But what if the horn makes them angry? But what if I don't blow the horn and they never leave?" Then Frank got a new idea, "Maybe if I close my eyes they'll go away!" he shut his eyes and whispered to himself "I'm not really here," over and over while breathing slowly. He reached for his phone, eyes still closed, to call his wife. But Frank put his hand down, it slipped, and hit the horn. Looks like fate had made the decision for him.
What a rude man fate is, laughing at us while we face our fears.
As the car horn echoed through the yard, the turkeys went silent.
"What a relief," Frank sighed, "I certainly didn't want to have to deal with angry turkeys. But maybe just one more honk will do the trick…" and summoning all his courage, Frank decided to hit the horn once more, and this time, he did it all by himself. Hoping with every inch of him that this would make them leave.
But those turkeys were NOT happy.
Their faces twisted with rage as they hobbled at the moving car with remarkable speed. "OH MY GOD" Frank screamed, as their sharp orange beaks pecked at the windshield. Next it was the gobblers, red and wrinkly smooshing into the windshield wipers as Frank tried to get the turkey off of his new car.
And as soon as he managed to get the one turkey off, the others came charging, "GGGGGGGGGGOOOOOO!" Their gobble was so unearthly loud that even his wife, sitting inside the house, could hear. She chuckled to herself, knowing just how much this situation would stress her husband out.
As the turkeys kept coming, Frank knew he had to do something. He could either keep driving forward, or swerve onto the grass and then swerve back into the garage. The gobbles kept growing with intensity and anger, so Frank finally hit the gas pedal. He swerved into the grass, knocking over his wife's flowers, and then full on speeded into his garage, all the while, the turkeys chased.
Finally, once in the safety of the garage, feeling weirdly proud, yet still very freaked out, Frank got out of the car. But to his despair the turkeys were still there, ramming their gobblers into his car.
"Dear turkeys, please stop attacking my car!" Frank cried. Shortly after, his wife came in laughing up a storm.
"What in the world are they doing? Wow this situation is just too great."
Franks eyebrows furrowed in rage, "Funny Linda? You think this is funny? That was the most freaked out I've been in my whole life!"
"Well Frank sometimes you need to summon the courage to face your fears, especially when they're stupid."
"And just why do you think my fears are stupid?"
"Because you're afraid of an animal that is so stupid it can't even realize you were the person inside of the car! C'mon inside, it's turkey time!"
"WHAT!" Frank screamed,
"Relax, I just made turkey for dinner. But this situation just keeps getting better and better!"
And as Frank walked away from the crazy turkeys he thanked fate, because turkeys really weren't scary, just really, very, stupid.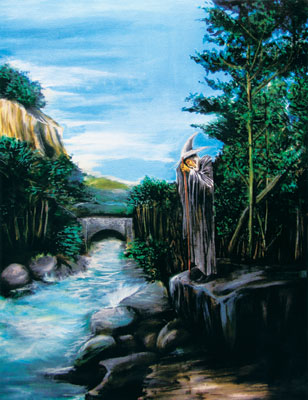 © Mick G., Bellevue, NE