Does It Ever Pay Off?
May 25, 2017
The box. The door. The crumbling brick. It begged me to enter...Poverty. Something people all over the world face. Was it fair for those who worked their whole lives' to end up with nothing? It's sad to see and hear the things that go on in this world daily.
The torment. The struggles.  People encounter them daily.
And I was one of them.
I'd be alone and abandoned, working since I was six, in factories, farms, wherever I could get money and this was what I came back to everyday. I have to live this depraved world, this depressing home and I have no way out. How could that be ? Don't I deserve so much more? I have no friends, no family, and there's no getting out of this, and I know I deserve more.
Is it because I am darker than most people here, or because I don't have blond hair and blue eyes?
They work hard. So do I. They expect to prosper. So do I. They want to be successful. So do I. What more can people in poverty expect ? How could the universe be so cruel in letting me live like this ?
I had worked and yearned for more, wanted more experiences, more opportunities, but I am trapped.
I feel like there's no escaping this and it's killing me. Literally. Do I actually deserve this? Shouldn't I have the opportunity to have a nice paying job, get married, and make a family? I know I should be, but I can't because I'm trapped. Why does anyone have to deal with the solitude and sadness of being alone and abandoned?
I'd give my loneliness for a family, lack of education for more intelligence, my surroundings for more opportunities.
I wait there, sitting, in a little corner in this house that's apparently mine.                                                        
     I wait there, for someone to come save me.
But to my surprise I am left there, still. I count on people to come help me, but of course no one will.
So I stay here with my life still falling apart. 
With no way out.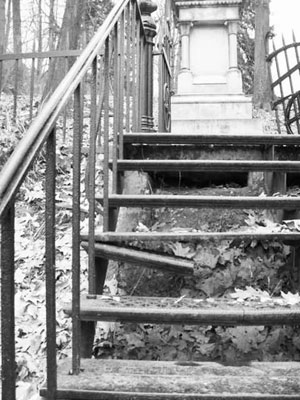 © Ginamarie D., Rochester, NY