The Poetry Contest
May 17, 2017
On a gloomy morning, Deanna was writing in her book of poems, at home. Deanna is an ambitious, smart, talented and quiet girl. She loves to write, especially poetry. It helps her to seclude herself from the outside world. She had entered the poetry jam. Which was a contest that poets compete for $10,000. She really needed the money and she knew she was good at poetry.
Deanna was up all night the night before the poetry contest. Her brother was sick and her mother is a crackhead so she never really paid them any attention. She knew she had to finish her poem; the money was needed more than anything. There was barely any food in the refrigerator and there wasn't any medicine for her little brother to take. So she just held him and soothed him as best as she could. Her mother came back home around 3 a.m drunk and high, it made deanna cringe to see her mother all doped up like that. After that, she began to start her poem she named it, "Silent Cries" she wrote about how she cries at night and no one hears her.
Later on the next day, she hopelessly stood on the stage in front of hundreds of poetry loving people. After, she walked off the stage. She closed her eyes and walked to her seat nervously. About 3 poems later, the winner was about to be announced. "Deanna Downs is the winner of the 2015 poetry contest"!!! Deanna was so happy and shocked. She didn't know whether to breathe or go and accept her award. First thing she did with the prize money was go grocery shopping. It also helped her to send her mother to rehab while she lived with her grandparents.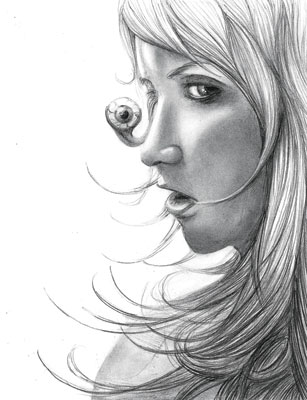 © Jessica P., Bethel Park, PA