where did you go
May 22, 2017
Four year old Hadiyah,her parents, were taken from her parents. They passed away leaving her as an orphan. She didn't understand what happened to her parents. She thought to herself, "Where did they go?" No one to told her where they had gone. She also thought "When am I going to see mommy and daddy again? Why am I by myself? Where am I going with this stranger?" This "stranger" was the social worker. She was taking hadiya to her aunt's house.
Hadiyah was confused and scared. After what seemed to be a  long ride from her house to somewhere else, she finally realized the car had stopped. As she woke from her 15 minute nap, she saw the house, jumped out the car, and ran inside. It was her Aunt and Uncle house. She loved them almost as much as she loved her own parents.
She started to think back when everyday after Hadiyah's mom got off of work, she would go pick up Hadiyah and her father. After picking them up  they would head over to their aunt and uncle's house. Some weekends Hadiyah spent the night over their house. She had her own room. Their house was like a second home to her.
After getting settled into the house Hadiyah went to her aunt and uncle and asked "Where is my mommy and daddy?" Right at that moment her aunt knew she had to be the one to explain to her what had happened to them. She was going to have to tell them that they had got in a crash. 
"Well sweetheart your mommy and daddy, my sister and brother in law, are in…." her aunt tried to fight back tears. She knew that her sister and brother-in-law would no longer come to visit them at their home. They would not attend any more family parties.She saw that they left a child back on earth. Someone needed to take care of her and they needed to be strong. Her aunt held back those tears and explained to Hadiyah that her parents had gone to heaven and she would spend the night at their house for a very long time. Those long nights turned into long years. Her uncle held both of them in his big warm arms and they sat there in peace and quiet. From that moment on her aunt and uncle were more like parents to her.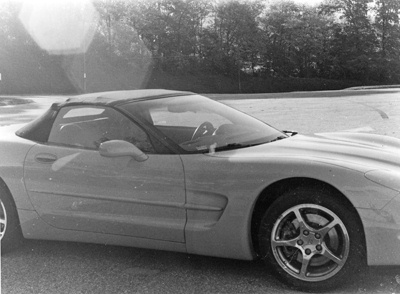 © Sylver S., Milford, CT