A Bundle of Daisies
May 11, 2017
I remember it as if it were merely only the day before,
I had been holding you, so close…..
Your eyes refused to open.
I remember crying, crying for the nurses to do something but all they did was shake their heads, sympathy etched on their faces.
Why wouldn't they help me?
"She won't wake up…" I sobbed, clinging to your tiny form in my arms.
Your Father had stood by my side, silently crying. His fingers gently stroking your cheek.
"She's gone.." He kissed my forehead and wrapped me in his arms. Gone?
No! She can't be...I thought. I looked down at you and it dawned on me, you weren't breathing...I gasped and cried out. "No no no no!"
That was but years ago. I had for the longest of time mourned your death. Thinking this had to be my fault.
But after some time, my grieving gave way for hope. Hope that you were with the most loving of parents in heaven, waiting for me.
So every year, on your birthday, I bring you a bundle of daisies.
Daisies to remind you that you are very much loved.
Daisy, that was suppose to be your birth name.
Daisy, beautiful Daisy.
Oh how much I wish you were here.
I promise I'll be with you and daddy soon.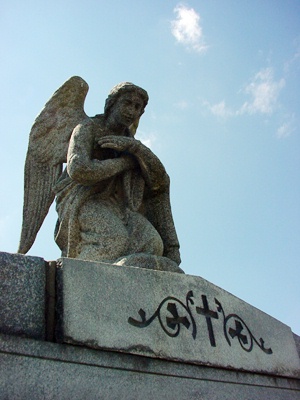 © Greg K., New Lenox, IL