What is a Person's Fate?
May 10, 2017
Faith is ten years old. She has blonde colored hair that is unevenly parted to one side. Faith can be caught wearing the same shirt three times in a row. The kids make fun of her saying it is because her mother is an addict and can't even do her own kids' laundry. But Faith never forgets to say hi to her neighbors. Faith always left messages and flowers on the sidewalk in front of her house for each person when they pass by, in pink chalk of course.
Faith's dad, Jay works long hours as a truck driver but he picks her up on the weekends. Her mother, Lola works at the local supermarket. Faith has two half sisters, Liz and Ashleigh from her mother. Lola and Jay separated when Faith was only two months old. Lola was once again a single mother supporting, now, three kids.
There are always big kids in front of their house. One time, one of them grabbed Liz by the hips and forced himself on her. At night, I can hear sound of bottles falling and dog howls fill the night. The smell of cigarettes and substances fume the air. The windows on all the houses in the neighborhood are suddenly illuminating in red and blue. The police have just arrived as scheduled.
But one night, a party took place. The crowd was bigger this time. People kept entering with more and more liquor. It was past midnight and the stench of alcohol and smoke was so bad that Mama closed every window in the apartment. People began yelling. The sound of a bottle smashing into a human skull was led by a moment of silence. People scattered and ran as hysterically as drunk people are capable of.
The police arrived. Liz, Ashleigh and their boyfriends walked out linked by the arms of police. I could see the pink outline of a little girl standing at the front of the house.
There aren't messages on the sidewalk anymore. Faith doesn't come outside anymore.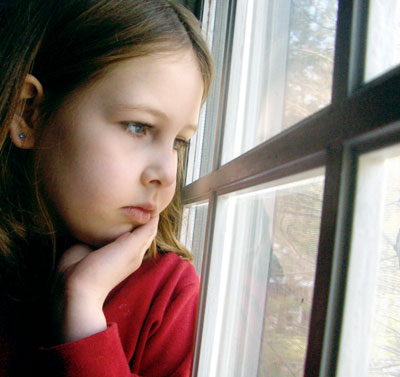 © Dana D., Gansevoort, NY