After i go..!
April 21, 2017
A Deep breath and i started writing....
i could see tears rolling through my chubby cheecks to down the floor on the paper on which my ink was being laid..
Dear..
After i go i want you to not to cry for me..
I know it will hurt but i would not be there to wipe your tears.
To say.."My child please dont cry, I am here for you".
When people ask what you'll do now,
Then i wish you say them that you will do all that will resemble like how your mom was....
I will be watching you appearing in any living structure surrounding you..
Remember what i always used to say..
i hope you dont forget the values of the teachings i gave you..
Know that the people that you never saw caring for you will come to meet you when you are no more..
To finally say "GOODBYE".
Then you'll just be called a body that died..
And so my child please live a life which has a name of goodness....
So that even if your time passes you will be said as
"THE HERO OF THE PASSED ONES STILL REMAINS".
A reason which will lighten up many hearts..
A piece of role model for everyone.
Dear,
Always listen to your heart..
cause when your mind will have anger your heart will still be soft..
You have to be strong to give hands to others..
pick the falling ones..
But please dont cry cause dear," i'll not be there to wipe up your tears"..
Meet you soon in paradise..
Your momma is going please say her "GOODBYE"..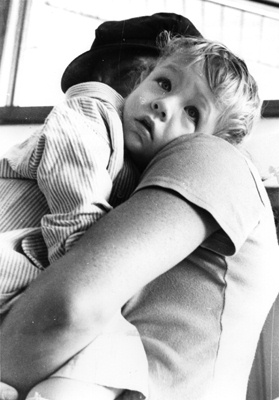 © Ali D., Cincinatti, OH