Our All Too Colorful Life
March 17, 2017
I remember a day when the sky held hands with the ocean, when my tangled hair smelled of salt and individual grains of sand stuck insistently between my toes. That afternoon was a black-and-white photograph: sand dunes to my left, the ever-changing tide to my right. Until it rolled through my gaze, a gift stained blue and pink and orange like the dying tears of a sunset. I ran, splashing my t-shirt awake, to catch my newfound treasure before it was swept away by the greediest waves. And holding it against my ear, I waited impatiently for a cacophony of roaring waves and a whisper of its maritime journey. But to my disappointment, there was no sound for me to taste-test. My extraordinary, once-in-a-lifetime present peered back at me with mute eyes, unable to quench its own silence.

I was heartbroken that day. Just as I am every day I wait in vain for you to answer my 99 phone calls. Coughing down my dismay, my eyes scream at you to unplug your ears and listen to the remnants of our childhood memories. Of when I would sleep on your skytop bunkbed every Friday night staring at the luminescent stars that stuck to your ceiling. Of when you and I would run up and down rollercoasters until we turned green.
So why is it that after all this time, you don't drive me to school in the mornings, to Qdoba for dollar tacos, even to church on Sundays? When did our conversations lose track of all words except "hello" and "goodbye"? How can your girlfriend see you more in a day than I do living down the hall?

I don't want to be a conch shell anymore. I refuse to be the gift that sits on your bookshelf behind old history books and empty chip wrappers. I wish you and I could live between the frames of a black-and-white photograph, but we don't. We find our home in the reds, the blues, the yellows and pinks and oranges of a sun dethroned from its perch in the stratosphere.

But can't we watch the sun rise as well? Can't we sit side-by-side one day, basking in its warmth as the colors slip between cracks in the pavement. As our lens is transformed to notice only black to our left, white to our right.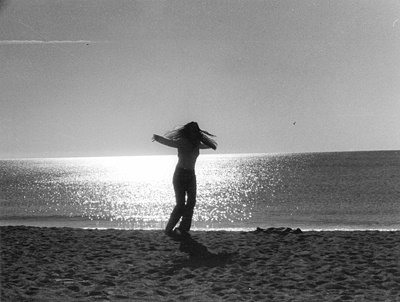 © Denise A., Marblehead, MA