Teeth Fairy
April 4, 2017
The clock struck midnight and the morbidly obese man addressed as "Teeth Fairy", awoke and put on his extra licksmicckitysmacking large tutu. This tutu wasn't any ordinary tutu, surely not. The Teetch Fairie wasn't an ordinary individual, so no regular tutu would suffice for this meaty man boy. However, he was also very homeless and broke, so the tutu would have ended up looking this way, regardless. Yes, this tutu was made of only the finest fabrics and materials. Meaning, chicken wire he obtained from the dumpster 2.5 miles away from old man Orville's home and curtains/drapery he borrowed from the orphanage he had been squatting in for almost 27 days. How he loved watching that grown babysantaman.
His victim tonight was a small child by the name of Thomas simon Drapers. Thomas, referred only as sweet blankies by the Toewth Fairy, was born at 2:37 a.m. on Friday, July 16, 2008. The Theeth Foorie remembered the hospital room where Sweet Blankies was birthed rather vividly. After all, he did live there for 16 days and 3 hours. So, nearly 7 days before Sweet Blankie's mother, Barbara Margret Drapers (better known as Sugar Buns to Toothy Fair), checked into West Jamal Hospital. Room 309 on the North Wing, was always filled with thick scents. Many of them, of infants. MMm.  He lie there, under Sugar Bun's stretcher, whittling some wooden ducklings for the young infant, yet to be born.
For food, he carried raw, meat-sandwich textured hotdogs in his fanny pack he always wore around his chunky neck. When he felt the urge, the need, to urinate and defecate, he would simply do so in a stumpy adult diaper. Though unpleasant at first, he was willing to grow into it, just as he grew into he adult set of teeth at age 65 (or age 2, we're not entirely sure of how old this man is) (Dare i even bother to call this creature a man). Soon, approximately 48 minutes after first applying them, he found it rather pleasing. The Tinklewinkletooth FinklePinkleFairy had completed weeks worth of research on the Drapers family.
He knew everything there was to know about them. Including the fact that one day, at exactly 8:00 on the morning of August 13th, 2015, Sweet Blankies would find flushing the toilet as his cheeks are sucked into the bowl absolutely thrilling. Any and all information about previous ancestors, he knew by heart. He was entirely infatuated with the Drapers. Heck, he even knew the DNA makeup of the past 3 generations of Drapers. He was severely dedicated to a shrine located in the back corner of his home (we're unaware that/if he has a home) in honor of the Drapers. He'd taken at least 346 thieth from the entire Draper family line.  At least 346. At l e a s t. Some, not all, but some had been taken unwillingly. Oh how the ThithFyeri was looking forward to this child for eons. He needed him, and to think that the police tried stopping his pursuit. No, no, no. This definitely was not going to happen if the Tyeet Fyerie had any say in this.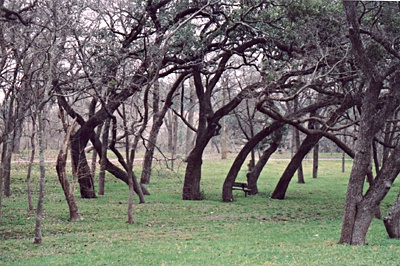 © Lauren W., Robinson, TX