Universal Language
March 30, 2017
A group of 4 friends are traveling to Japan, they had planned this for weeks. Today is the day, they arrive to the airport and then their fly. They notice in the airplane that everyone is speaking any other language except for english. 3 of them look worried and nervous, because just one of them speaks japanese.

They arrive to Tokyo, a city full of tourist, but not a lot of english speakers. The japanese speaker starts asking around for a good restaurant (the other 3 friends depend completely to the only japanese speaker, even for eat). They are now in the restaurant, the first thing all of they do is charge their phone, then start to eat. While they are eating they are talking about how friendly and respectful the people is, they look the people around, everyone transmit optimism, as if they were speaking just with emotions. Even the little japanese girl who is looking directly to the group of friends.

After eat they are on the way to a hotel, they walk for a few minutes and get to a really busy street, thousands of people walking from right to left, and from left to right. They try to cross the street, but everyone is pushing them. Finally all of them cross the street, 3 of them crossed the street together, but one of them is missing, he was pushed to far away.

When he notices that is missing, he starts looking around for his friends, but doesn't find any of them, he tries to use his phone, but notices that his phone is also missing, he starts asking to the people around for help, but everyone is ignoring him and passing away, probably just because they don't understand what he is saying, or are just too busy for stop.

Resigned the man just sits in the floor, waiting for someone who can help, after a few minutes a little japanese girls stands in front of the man, with a big smile in her face is just looking directly to the man, after a time of silence, the girl says something in japanese and start laughing. By some strange reason the man feels safe just with that single laugh, like if they were speaking each other with other language, emotions, the only language that every single person in the world know, everyone can have a conversation using emotions, the shortest distance between two people.

The girl is laughing again, and gives the phone of the man to him, with a note in the translator; You dummy, you forgot your phone in the restaurant.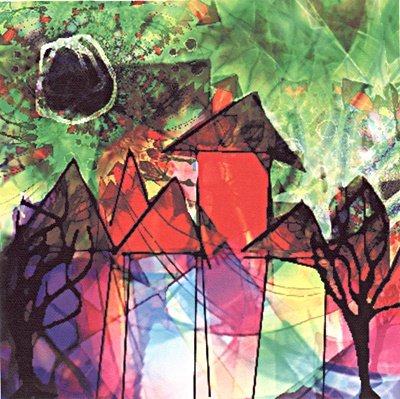 © Tanya T., Galesburg, IL