Another day, another dollah
February 27, 2017
The lights are raining down.
"Click, click."
The boss yells, "Faster!"
"Click, click, click."
A normal day at the office means the same routine of getting up, getting ready, going to work, working, heading home, getting stuck in traffic, getting home, not having anything interesting to do and then going to bed. Throughout the day, normal conversations will take place and the day, like clockwork, will wind down. This routine will recur and life will continue to speed by.
Glen rises from his queen-sized mattress with sheets he forgot to change yesterday.  Because he was too busy stuck in traffic during his commute, he only had time to make dinner and to watch his normal Monday night show. Tuesday morning began worse than Monday morning because yesterday's stress was beginning to show up. With still so much of the week left, the only way to cope with the realization was by having a cup of coffee. A quick shower in frigid water was preceded by finding a hole in his pants, Glen knew it was going to be a long day at work. Hopping in his Hyundai Accent and puttering off to work, Glen was hopeful the day would come round.
Arriving at his office, a dreary luminescent-light filled building that read "TurboTax" in orange paint, Glen ran into his friend Donny. 
"Say, what a day to come file your tax report, huh?" Glen remarked.
"Why yes! I heard there is a sale on at the general store." Donny responded. "Boy is it rewarding to work my entire life for rectangular pieces of paper."
"And when you think about it, it's completely valueless."
"I know, right? It's just paper…. just paper."
"Yet we work our entire life to earn it,"
"And what a great life that is!"
"This is how humans were meant to be."
A slight pause in the conversation and an awkward heaviness in the air was the signal for Glen to grab the door handle of his workplace to step inside. He wasn't greeted by his boss or any of his coworkers, he just placed one foot right in front of the other with his head down until he reached his cubicle located in the farthest corner from the front door. Pulling out his used leather swivel chair purchased as an upgrade from the basic one he was provided after taking the job, he noticed that some of his stuff was no longer in the place where he had left it. Thinking of all the dreadful people in the office that could have easily grabbed his calculator, pencil, pen, eraser, extra paper, calendar as well as his digital clock that seemed to be missing, he tried to block out the thought. He quickly forgot about his unfortunate situation and continued getting ready. Sitting down in his seat facing another nine-hour shift, Glen reflected on his conversation earlier with Donny.
"What a great life I have!" Glen said to himself.
"Click, click, click." Glen began typing away at his computer.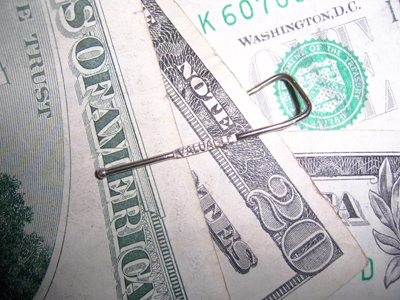 © Valcy E., Stony Point, NY