Dear Cancer
February 6, 2017
The tears still cling to my face when I think about her. How short her life was. How it was just on the brink of starting. I loved her. And now she´s gone. Forever. Stolen by diseases because some higher power decided it was just another light to put out.
She was beautiful. And lovely. Her eyes shined when her favorite song came on. Or when she was talking to someone she loved.
Her eyes will never shine again.
You stole her from me. You took her life. You made her nothing but a news headline. She was so much more. She deserved so much more.
You killed her. What's worse, I don't think you have any regret. You killed her. You planned her execution. How could you do that? I sit here writing this letter to you, my stomach is in knots and my head is drowning in sorrow. How could you do that? How can you sit there and kill someone? Where did you get the idea that it´s okay? You disgust and sicken me.
You also worry me. How can I sleep at night knowing someone else might be victim, some other poor soul you decided wasn't worthy of life.
The world is full of terrible things that open taped up boxes of emotions and turn up the sensitivity dial to a thousand. I just never thought I´d have to deal with them. It's kind of apathetic, isnt it? Thinking how there's so many people in the world, so many other targets. Well, you hit bulls eye. Your poisoned arrow was aimed perfectly at her life. Gold Medal for you.
My world shattered. Seeing her lying on the hospital bed, cold and lifeless. I loved her. And now she´s gone. I hope you're satisfied. I know you aren´t. Silly me and my wishful thinking. You're never satisfied. There will be another life taken. Another family mourning their lost beloved.
My friends think I´m a little crazy, writing this to you. Even though I'll never mail it, at least I got my feelings out. At least I have someone I can yell at. Someone to blame. For taking the girl with the shining eyes.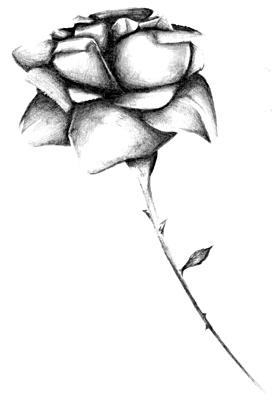 © Yisrawayl G., Philadelphia, PA