Father
January 6, 2017
 When the doctor shook my hand and apologized, with a look of pure pity on her face and an unashamed, but endearing attempt at sympathy, I knew my heart was broken.
We left the clinic and I willed myself to drive home, despite the ache in my back. I spent the drive trying to console her, by now it was a habit. "It's alright. It'll be okay," (de rigueur lies and we both knew it) was all I could say. I was more like a machine than a husband.
She was shaking. She was shaking on the drive home and was shaking as she sat on the foot of our bed, her normally beautiful face crumpled into a red, wet ball of grief. I think she's still shaking. "It's cold," she had said. "I know." I had said. We were fixed to each other and stayed that way. In each other's arms. Trying to find warmth. There wasn't enough for either of us to feel it. This was a shame too, because it would have been nice to feel a little warmth sometimes.
I suppose we could have just gotten security blankets-heavy wool quilts, to cover us both–but we had spent our meager treasury on trying to change the result to which we had grown so accustomed.
Eventually we unraveled. She continued to sob and stay crumpled. I dry-heaved. I was trying to dispel this feeling of helplessness. I was trying to get rid of this emptiness. There was a hollow where my stomach used to be. Nothing instead of my mind.
A vacuum where my heart was.
She couldn't breath. I wouldn't feel. So instead I just decided to frankly comment on this pathetic way things turned out, "Well, just us now." She, the dame, cleverly retorted, "Yup, just us." So while she cried into my shoulder and I sat there knee-deep in my private soliloquy, all I could think was: what they could've been.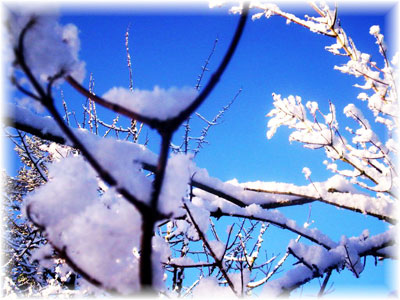 © Anna K., Portland, OR