The Secret Potion
November 2, 2016
She rolled the potion bottle back and forth across the desk. The liquid inside glimmered with golden possibility. She wanted to test the potion on someone. This potion is supposed to turn people younger. As she was looking at the potion closely she saw out the corner of her eye an old man walking by her house. With excitement she ran out the door to stop the old man, so she can test the potion on him. When she approached him the old man looked at her with a dazed, confused look on his face. The old man said " Can I help you?" She smiled and said, " Can you try my special lemonade that I made? I need someone to taste it and tell me how it is." The man shook his head up and down. Without him knowing she mixed the potion in with the lemonade. She handed him the cup and he drank it to the last drop. After he was done nothing seemed to happened. He licked his lips saying it tasted great and he then headed back home. She was confused on why it didn't work. Later that night she laid in bed thinking about what could of went wrong for it to not work.
The next morning, she woke up to someone banging at her door. She ran down the stairs and glanced out the window first to see who it was. There was a young handsome man with dark brown hair and blue eyes. She cracked the door open and said "Hi, how can I help you?" The man had a panic look on his face. He looked at her and said "I drank your lemonade yesterday and now I'm young again. What was in it?! I don't want to be young again, I want to be my old self." She jumped up and down with joy since her potion actually worked. The man looked at her like she was crazy and he screamed "Change me back!" After her joy dance she told the man that she can reverse the potion. The man lit up with a smile on his face when she told him that. She had to explain to him that she has to figure out what to use to reverse the potion and that when she's done making it she'll bring it to him.
After hours and hours passed by she finally made something that can reverse the potion. She snatched the new reverse potion off the desk and ran down to the man's house. When she got to the man's house he was sitting on the front porch with his head in his hands. She went up to him and tapped his shoulder. He looked up with a frown on his face at first but when he saw it was her he smiled hard, seeing she had the new potion. While handing him the potion she told him to make sure to drink all of it. As soon as he was done drinking it he changed back to his old self instantly. The old man was glad to be back to normal. She was getting ready to head back to her house but she had to ask the old man something. She turned around and said "Why did you want to be old again and not stay young?" He told her "I enjoy my life as I am now, I wouldn't want to change it even if I could be young." She smiled at the old man and they both headed home.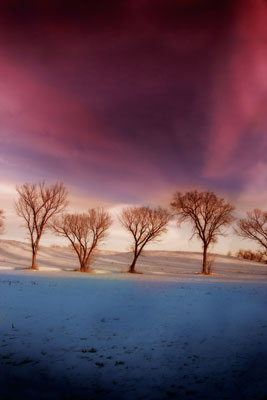 © Elizabeth H., San Bernardino, CA