Food for Thought
March 5, 2009
Marshal Wright stared through the glass pane at the delicious-looking baked goods. He could smell the wafting scent of the cinnamon-sugar coating of each individual cinnamon roll; he could hear the whipped cream spurting out of its container onto its mutual partner hot chocolate; he could taste the milky frosting of the vanilla cupcakes on the tip of his tongue. He ordered a frappuccino, not for the temporary energy boost that would wear off later anyway, but for the utter bliss of the mint topping and chocolate flavor. If one were to describe him, one could say Marshal Wright's jaw was filled with nothing but sweet teeth.

He came to this place often. 'The Right Time Bakery' it was called.

The bakery was always filled with warmth. The best time to go to it was during the winter, when it was so cold outside, so close to the extreme end of the spectrum, that people would be more than obliging to get as close as possible to the other extreme. This, of course, was their busiest season, as their delicious hot chocolate with a healthy dose of whipped cream on the top was a local'and soon to be more widespread'favorite.

After taking his drink to a small round table, he sat down at a chair and looked around him. The bakery had a warm, inviting atmosphere; discussions were interrupted not by rude words, but laughter. The pictures on the walls were a nice touch, too: they were all either of the bakery's delicious foods, happy, smiling people eating their delicious foods, or some other related charming topic. However, one in particular caught his eye, one much different from the others. It was a painting of a clock, the bakery's symbol. This clock was no ordinary clock, however; it was beautiful, with a sugar crystal face and cinnamon stick hands. He stared at it for a lengthy amount of time.

Reality sunk in soon, though, and he went back to sipping his frappucino and reading the completely uninspiring newspaper. He peered at a few headlines''Man Dies Alone in Tragic Car Crash' and 'Thirty-Six Year-Old Dies of Heart Attack' were a couple. He had no interest in reading these, and instead, since Christmas was nearing, he turned to an article titled 'The Most Wonderful Time of the Year'. It was describing an organization that sent food and gifts to the poor of America so they could have a happy Christmas. A nice gesture, he thought, but to virtually no avail; no matter how many gifts you send a poor person, their life will still be pretty miserable.

Finishing his frappe, he put on his coat and walked outside into the cold, uninviting world he lived in. The snow fell rapidly, and the wind picked up the lazy snow off the rooftops so they could partake in the assault. Wright hurried along, his face buried in the collar of his now soaking jacket.

His home was small and humble, a simple apartment, sparsely ornamented with furniture and necessities. Did he really need anything else? He hung up his coat on a hook on the wall and checked his messages. The light was blinking. He pressed the button, the doorway to his social life, the final chance. 'Hello, this is Poland Spring reminding you that tomorrow is your delivery day!' announced the automated voice. 'Remember to leave out your empty bottles.'

Don't you worry, I will, he thought.

He fell asleep quickly. He didn't usually dream, but today was unusual. It started out wonderfully: his wife and kids were there, and they were all sitting down to a delicious brunch on Christmas day. They feasted on chocolate croissants, muffins, and orange juice. The kids were off in five minutes, playing with their new toys. But then'why did he do it?'he glanced at the clock. It was the same clock that was in the painting hanging on the wall of the Right Time Bakery. The seconds ticked by loudly, each tick a loud bang, like the slamming of a metal door. Then, oh-so-eerily, the clock melted away, like candle wax, into the dark void of oblivion.

He woke with a start. Just a dream. He looked at his own clock, to make sure it was the same he'd had since the divorce: yes, it was.

At 9:00 A.M. precisely he walked into his office, carrying his usual brown paper bag with a cinnamon roll, chocolate muffin, and bagel (to balance the others out). Sitting at his desk, he worked in solitude, biting a chunk out of a baked good here and there. He did not need all this food, and he knew it wasn't good for him, but he ate it for the enjoyment, not for the sustenance, as, I am sure, anyone does.

But, perhaps, Marshal Wright wasn't receiving pleasure from eating anymore. He still sat anxiously at his computer, still moped around his apartment. Perhaps there was another reason he continued to eat these foods, one which he will find out at the right time.

It was Christmas Eve. He imagined his family eating Christmas cookies together, drinking hot cocoa, and watching It's a Wonderful Life by the fire. The tree was all lit up beautifully with multi-colored lights, and decorated with the dozens of ornaments saved up over the years. Tomorrow, tomorrow was to be a glorious, bright day, looking forward to tomorrow'

The snow was falling ever fiercer. It would not surrender the fight. Its power was unmatched by any other, and thus had no need to give up.

In this way, Marshal Wright fought his impending heart attack. His strength was so much that before the ambulance even got there, he had fought it off and was slowly recovering.

On Christmas morning, his family gathered around his hospital bed. His wife and two children stood over him, the ones he cared for most in the world. They were all there, enjoying the best food there is'the food of life.
He knew now what was really important to him. Food is not meant to harm you or punish you or drown your sorrows. Food is meant to bring people together, to create a happy and harmonious moment for the people you love.
The doctor came up to him. 'Well Mr. Wright, you are a very lucky man. This is certainly the right time for you.'
'Yes, it is,' he replied. 'It is the right time.'
And from then on, Marshal Wright's occupation was helping those in need, those less fortunate, those who couldn't enjoy the 'Wonderful Times'. Christmas really is the most wonderful time of the year.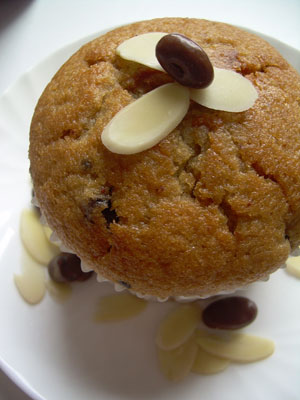 © Marietta S., Pleven, Bulgaria