An Uninvited Visitor
March 5, 2009
Shoot! I forgot to lock the front door! As I was walking back to the front door, I heard my dad's cell phone ring. That catchy ring tone echoed around the living room. I always knew not to answer or look into other people phones. However, the temptation beat my resistance. I took the phone and answered it.
'Hello?' I asked cautiously. On the other side I heard rustling sounds. 'Hello?' I said again. Then I heard voice on the other side.

Then a man said, 'Hey! You have to lend us one million dollars before this weekend or else we will kill you.' Then the man hung up.

I didn't know what to do, should I tell my parents or not. My parents were not in home right now. My fists were shaking with fear, sweat poured down my face. I came to a decision; I will keep it to myself. Then another idea popped into my head. What if I call them again? It was very risky but I decided to do it. As I dialed in the numbers I thought one more time if this was a good idea but there was no other choice.
'Hello?' I asked. Nobody answered. The next moment I heard jiggling sounds on the front door. I turned around and the next second I am captured.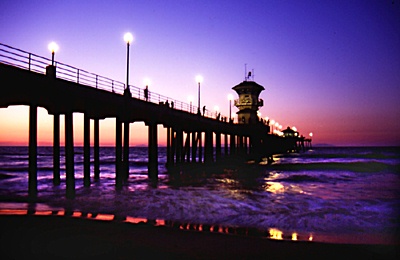 © Cherry L., Ceritos, CA