I am A confused child
September 26, 2016
Being a female marine is not easy still till this very day i know that and am not even a marine yet. Respect is not given it is earned everywhere you go and that's how it should be. One part of me wants to join the marine corps enlisted and work my way up to an officer and the other part of me wants to go the college route and when i graduate fresh out of college going straight to officer candidate school (OCS) come out as a Second lieutenant, this is a dream come true in my eyes.
Being a United States Marine is very important to me because i have always wanted to be a police officer to make a change in the world and be different from the others in my life. Now i would be doing the samething just in a better way because i would be doing the thing i love and serving the country that served me well. The United State Marine Corps is a branch of the United States Armed Forces responsible for providing power projection, using the mobility of the United States Navy to, by congressional mandate, rapidly deliver combined-arms task forces on land, at sea, and in the air. A person who joins the Marine corps in a United States Marine.
The steps i can take to get there is first knowing exactly what i want to do as a Marine, if i want to go to college or not, find out if i am fit enough, if my decision would change if i went to college, what college i would go to, can i go to that college i like on a R.O.T.C. scholarship, do my research on colleges to find out who accepts what types of scholarships,and where i would like to live when i go to college in a dorm or an apartment.
Once again i would love to become apart of the few females that make it in the Marine Corps that are also successful in the Corps. Every since i've been at Luther Burbank High School i've been experiencing lots of great things that a lot of students are not offered which i am grateful for everyday that i live this life. One day soon enough i will achieve this unique dream of mine that a lot fail to accomplish.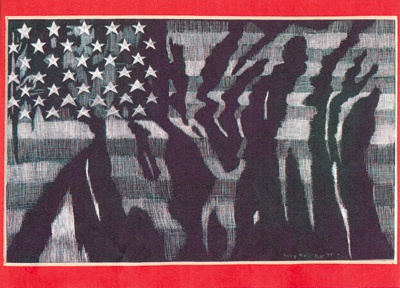 © Haley M., Ellinwood, KS