Buttercups
August 30, 2016
One buttercup. Two buttercups. Three buttercups. One hundred buttercups.
August 1st 2015~
Child 1:
2:30 AM: I am cold. I am sitting in the drawing room, with the lights switching on and off. The lack of serenity around me is tampering with my thoughts – with my feelings. Something is wrong.
Child 2:
5:00 AM: I am walking around the garden meadows with my daily journal and an apricot. My mother just sent me a text. She is asking me to come home – but I enjoy the scent of the buttercups too much. I cannot stand my time apart it, because whenever they bloom in Autumn I feel a sense of rejuvenation. I need that feeling in my life. I crunch onto my apricot, but as I lean forward to take a bite, my staedler pen slips out of my cotton shirt pocket and hits the ground. I gesture towards picking it up. I raise my head. There is a man in front of me.
Adult 1:
4:35 PM: I am running towards the supermarket. They are closing the doors. Despite being a beggar, I too, have a family to feed. What will my husband say when I turn into the cardboard box I call a home on Jesus Avenue without any food? He will kill me. I beg the doorman. He gestures away from me with fire-burnt eyes. I sense that he doesn't want me around. Maybe I'll make a bad impression towards the other, more financially stable, customers? I do not want to make other people feel awkward around me. I do not want to live.
Teenager 1:
8:53 PM: My mother is annoying me. She keeps telling me that my Louis Vuitton skirt is too tight and to change into the elegant Chanel dress she bought for me last week. I am 13 and I am a big girl now. I can take care of myself.
June 20th 2016~
Child 1:
8:00 PM: I just heard a blast. I wonder if my Aunt May in the Southern part of Syria experienced something similar. I miss her biting my cheek whenever she would see me every year as a portrayal of her admiration of me. I haven't seen her since 2011. I remember my drawing room – the one I was forcibly removed from by my parents for my 'security'. My house, since then, was bombed. I am now walking around, trying to discover a hidden residence where I am able to reside in – ever if it's for the night. Now that I think about it, I enjoyed the faulty lights tampering with my thoughts. It made me forget – even for a moment – of the crisis that is my life.
Child 2:

8:00 PM: I just heard a blast. Timothy said that the meadow I worshipped last year was included in the areas that were marginalised by the US government. The thought frightened me. It's as if every buttercup and rose in the meadow represents the souls in my country, and as every second goes by each flower's beauty is being tarnished – by those who survive off of our vulnerabilities. No one will listen to me now. I am unheard. I close my eyes and idealise my perfect meadow with perfect buttercups and sunshine undisturbed. The world is a better place in my imagination. I open my eyes and there is a pale lanky soldier tugging at my body, throwing me into the back of a green vehicle. I am unheard. I am insignificant.
Adult 1:
8:00 PM:
Teenager 1:
8:00 PM: I just heard a blast. The aussie hairspray is still mixed into my greasy hair. I can't get it out. One of my heels broke. I don't care – I can't find my mother. She said to wait for her after I left the dinner party, but she hasn't shown up. We had planned to go to Majorca this time of the year. But all the airports are closed down. Daddy wont speak to us – he says he's too busy because his sole-trader corporation might go under due to the dumping of US companies in the Northern states. He regrets not forming a partnership with his colleague Steven. Our belongings might be repossessed. I see something in the distance. It's foggy, please forgive me.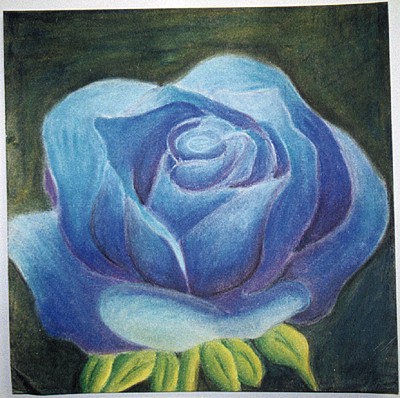 © Jessica R., Phoenix, AZ