Suspicion
July 21, 2016
There was a heavy downpour that day. It was difficult to see through the fog, though her husband's orange Mercedes flashed like a danger sign. Feeling like a spy from those cheesy detective movies, Whitney pulled her hoodie a bit further and told the taxi driver to stop.
'How much?' she asked, looking from side to side to ensure no one was watching.
'Ten bucks.' She knew he was taking advantage of her. She'd barely followed the car for five kilometres. It couldn't have been that much. But she didn't have time to argue.
Trying to blend in with the crowd, she entered the towering skyscraper, the best hotel in town. Even at this odd hour, the lobby of the hotel was buzzing, with blazer-clad men and women in pencil skirts dragging their fancy suitcases around. Whitney in her black hoodie and ripped jeans, seemed absolutely out of place. She'd have dressed up more appropriately for the occasion, if she'd anticipated she'd get the chance to follow her husband so soon. But her suspicion was instantaneously confirmed when a woman with a husky voice had called her husband's phone and asked for him to come meet her, and she had hurried to follow him and find out who she was.
She should have known it earlier, she thought to herself, as she stood in the lobby observing the herds of people busy in their work. The late nights of work at office, busy even on Sundays, and the sudden distance that had created a wall between them. What was it in that other woman that destroyed their ten years of togetherness?
'Can I know which room Mr. Brown is residing in?' She asked the receptionist.
'We're sorry, ma'am. We don't give out our residents' personal information.' The receptionist said, without looking up from her PC. She must have been used to such kind of requests.
Before she could say anymore, she spotted a familiar figure by the corner of her eye. She quickly turned around and walked towards a nearby pillar, as a cover. There he was. Blazer in hand, with a slightly dishevelled shirt. She was there too, that woman, skimpily dressed in a black sequined dress that ended too quickly. She was looking at her husband through her eyelashes, giving him flirtatious looks now and then. Her husband, she thought again. How did that woman dare to come near him!
She sensed it coming, that parting hug and kiss which was on cue after those behind the scenes flirty looks. She got her phone out, quickly touched the screen to switch off flash, and clicked a picture of the two hugging. Let the right moment come, she thought to herself. She shall enjoy opening the curtain to her cheating husband's show later on. With a quick pull on her hood, she shoved her hands in her pockets and hurried home.
***
Drained. That was the exact word that could be used to describe Luke that moment.
"Thank you, Mr. Luke. I shall soon get back to the project you've proposed. Leave the files on my desk and I'll check them tomorrow morning." The woman in the black sequined dress said.
"Sure ma'am. It's been great working with you." Luke said, lightly hugging the woman.
They shook hands, and turned around to go their own ways. And then suddenly, out of nowhere, he saw a woman in a black hoodie. She had the same jacket, the same jeans, the same hair-it had to be her- his wife. How could it be her? She was at her office, he knew. Blinking his eyes repeatedly, he looked at the same area he'd apparently seen her. But there was no one there. Just the pillars. Assuming it to be his tiredness catching up to him, he left the hotel and walked up to his car.
Water droplets blurred the windscreen. The rain had slowed to a stop, and was a slight drizzle now. He pressed a button to clear the glass, and through the moving wipers, he saw her again. He quickly jabbed the button again. The wipers stood still. And yes, undoubtedly, it was her. She stood there looking around worriedly, in a haste to find a taxi.
He started the car to drive towards her. They both could go home together, catch some dinner on the way. It'd been so long they'd spend time together. With a smile on his face, he drove ahead. But before he'd covered the short distance, she'd already rushed off in a taxi. Scrunching his eyebrows, he followed her through the crowded roads.
For some while, the taxi just kept going straight. A narrow bend came ahead, and the taxi turned to a deserted street. It was an unfamiliar area; he'd never been here before. The taxi was parked outside the driveway of a huge house, and Whitney was nowhere in sight. He quietly got of his car, and walked towards an area of dense trees to cover himself. Kneeling on one knee, he saw the scene through the leafless branches. He could make out the build of a man.
From what he could see, Whitney was making hysterical hand movements, and the constant stream of tears had made her eyes red. The man seemed to be comforting her. When Whitney burst into another fit of tears, he brought her close and hugged her, rubbing her back.
He was done then. Enough was enough. Clenching his fists, Luke sped off in his car, with the image of his cheating wife still fresh in his mind.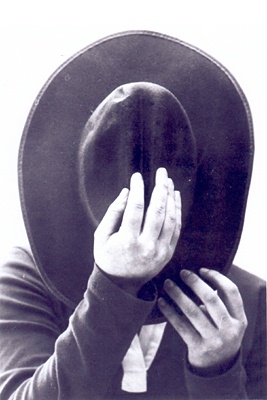 © Christine W., Waynesville, OH