Bleak
April 11, 2016
"Please wake up. Don't let these men take me away," I scream as my mother lies there unconscious. I gently touch my mother's chest. Lifeless. Gone.
Accepting the fact that my mother is no more, I take one last glimpse at my mother's beautiful hazel eyes and fair cheeks before burying my face in her chest.   The next few seconds were a blur. All I can recall is that two tall men barging in our home and grabbing me by the tip of my toes.
As the men carry me down the stairs and into their van, I feel an adrenaline rush surging through my entire body. Befuddled by the demise of my mother, I close my eyes hoping what I was witnessing was nothing more than an appalling nightmare. Unfortunately, what I was witnessing was real.
I woke up to find myself in a pitch-black room. As I couldn't see anything, I felt terrified. My throat began to clutch and my hands started to shake. What if the world was actually coming to an end? I rose out of bed and scoured towards the door. Going through the corridor, my eyes landed upon a heap of slaughtered, dead bodies. The pungent odor made me want to pass out, but I bared my teeth and moved forward. As I walked through the corridor, I heard two men arguing and then ear-piercing gunshots.
Frantically, I dashed towards the nearest exit and scurried down the stairs. It seemed like humanity was reaching its end. Not a single human being  survived this unknown apocalypse. Human corpses scattered and blood splattered among the cracked pavements. I turned to find one of the tall men lying dead on the ground with a letter. I picked up the letter and immediately recognized my mother's handwriting. She wrote,
' Dear Mr. Walker,
I hope you can take my daughter to a safe place for I told you we are going to get attacked by Ireland. Hoping not to see that day, I drank some poison.  I only have four hours left before my demise. Thank you for your help again.
Yours Truly, 
Mrs. Peters'
I shredded every piece of that letter and screamed as loud as I could before collapsing to the ground. Watching as the stars in the sky disappear gradually, tears rolled down my cheeks.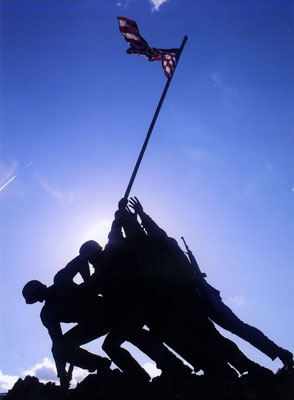 © James M., Glendale, AZ